US open: Stocks little changed ahead of Trump, Fed official speeches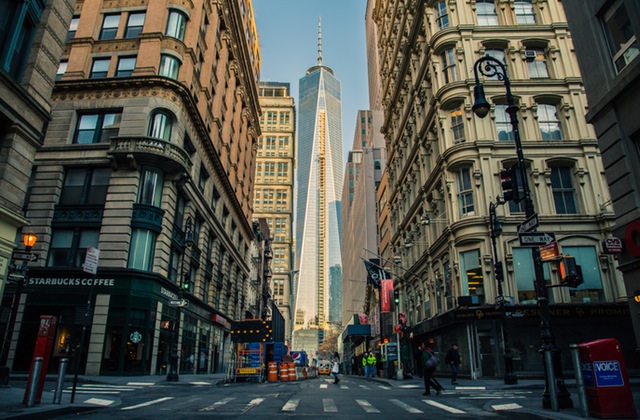 US stocks were little changed on Monday as investors looked to speeches by US president Donald Trump and Federal Reserve policy maker Charles Evans, following last week's rate hike.
At 1542 GMT, the Dow Jones Industrial Average was up 0.12% to 20,939.78, while the S&P 500 and the Nasdaq were both flat at 2,376.67 and 5,906.34, respectively.
Low oil prices were also weighing on energy stocks with the energy sector leading losses on the S&P 500, shaving off about 0.7% on opening. Data from Baker Hughes on Friday showed that US drillers added 14 oil rigs in the week to 17 March, bringing the total to 631, which is the most since September 2015.
West Texas Intermediate was down 1.18% to $48.21 a barrel and Brent crude was off 0.52% at $51.50.
President Trump is due to speak at 2330 GMT following a G-20 meeting in which finance ministers dropped a commitment against fighting projectionist traded policies at the weekend after opposition from the US.
Michael Every, head of financial markets research Asia-Pacific at Rabobank said that "the idea that the US will aim to export as much as it imports is an infinitely more important global paradigm shift than that from a boot to a penguin".
He said that "markets still don't seem to be understanding that our entire global economic and financial – if not political - game is predicated on the US running a large trade deficit".
"If it doesn't, how are dollars to flow out into the global economy on a net basis? And if that doesn't happen, then the current stock of dollars out there in other countries' foreign exchange reserves are the sum total we will ever see."
Elsewhere, market participants were also digesting comments by Chicago Fed president Charles Evans who told Fox News that the Fed was on track to raise rates twice this year and could be more or less aggressive depending on whether inflation picked up or not. Last week the Fed hiked interest rates by 25 basis points to between 0.75% and 1% and its tone was more dovish than expected.
Evans will speak in New York around 1710 GMT.
He is the first of several Fed speakers who are set to dominate this week. New York's Bill Dudley, Kansas City's Esther George, Cleveland's Loretta Mester and Boston's Eric Rosengren will also make speeches this week, along with Fed Chair Janet Yellen on Thursday, Minneapolis' Neel Kashkari and St. Louis's James Bullard.
In currency markets, the dollar index was clawing back some of its early losses, although it spent most of the morning below 100, trading at six-week lows.
The greenback was up 0.19% against the pound to 0.8082, down 0.11% versus the euro to 0.9302, and flat against the yen to 112.66.
On the corporate front, US-listed shares of Deutsche Bank were down 1.05% after the German lender said it will raise €8bn by selling its shares at a 35% discount to last week's closing price as it looks to shore up its finances.
Watchmaker Movado dropped 3.18% following the release of its fourth-quarter results.
Sprouts Farmers Market fell 1.61% on news that supermarket operator Albertsons Companies was in talks to merge with the organic food company.
On the upside, Walt Disney rose 1.07% after the Beauty and the Beast live-action remake topped box-office ticket sales on its opening weekend in the US.