US open: Stocks jump as Republicans move to secure passage of tax cuts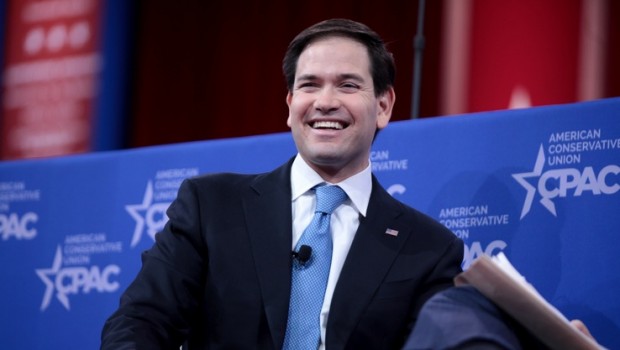 Wall Street is heading higher again on Friday amid news that Republicans were tweaking their proposed tax cuts in order to secure prompt passage of the US tax bill.
At 1607 GMT, the Dow Jones Industrial Average was higher by 0.58% or 142.82 points at 24,651.48, alongside a gain of 0.76% or 20.13 points to 2,672.14 for the S&P 500 and an advance of 0.74% or 50.68 points to 6,907.20 in the Nasdaq Composite.
From a sector standpoint, the best performance was seen in the following industry groups: Paper (2.94%), Food&Drug retailers (2.91%) and Food Retailers (2.41%).
Lenders' shares were also putting in a solid performance, with the closely-followed KBW gauge of lenders' shares jumping 1.40% to 106.44.
In parallel, the yield on the benchmark 10-year US Treasury note was three basis points higher to 2.38%.
Stocks ended in the red a day earlier after Republican Florida senator Marco Rubio said he would not vote for the package without changes to some tax credits, prompting concerns that the tax plan being drafted may be about to unravel.
That prompted IG analyst Joshua Mahony to say: "The US tax reforms are back in the headlines, with the Republican majority margins being squeezed thanks to the unexpected loss in Alabama by Senate nominee Roy Moore earlier this week.
"Meanwhile, with Senator Marco Rubio insisting that he would only endorse the reforms if the child tax credit element was amended, there are clear hurdles that still need to be overcome. Interestingly, while many of Trump's policies have hit resistance, the tax reforms aimed at benefitting rich US Republican donors are seemingly being pushed through at a lightening pace, with the Republican majority gained in both house and senate proving pivotal."
"While the expectation of lower corporation taxes has boosted US stocks to record highs, the unchanged FOMC estimates for economic growth in the long term highlights that the economic boost to such measures could be short-term in nature."
Hwoever, on Friday afternoon news broke that Republicans had agreed to changes in the child tax credit in order to appease Rubio and Utah Senator Mike Lee.
In corporate news, Adobe Systems was up following the release of better-than-expected earnings late on Thursday.
Stock in rival Oracle on the other hand was moving sharply to the downside on heavy trading volumes after the company missed the Street's estimates for revenues from the cloud and so-called SaaS for the second quarter of its fiscal year.
Guidance for third quarter earnings per share was also a tad lower than analysts had foreseen.
Costco Wholesale was also in focus after the retailer posted strong first-quarter numbers.
Heading the other way, stock in CSX Corp. plummeted after its chief executive officer took a medical leave of absence.