US open: Stocks flat ahead of Trump speech on Afghanistan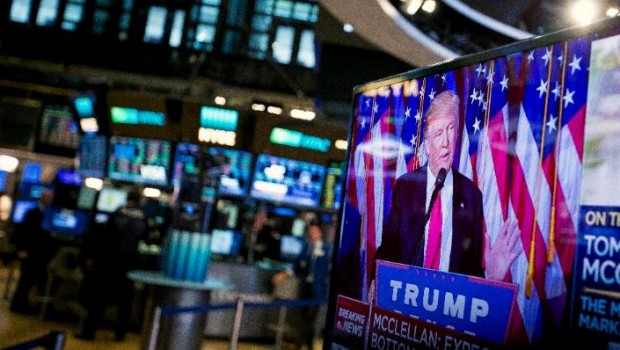 Wall Street was trading in mixed fashion ahead of a speech from the US president on Monday evening in which he was expected to outline his new strategy for the war in Afghanistan.
As of 1628 BST, the Dow Jones Industrials was 0.04% or 7.82 points higher to 21,681.32, alongside a gain of 0.09% or 2.12 points for the S & P 500 while the Nasdaq Composite was drifting 0.07% or 4.24 points lower to 6,212.55.
From a sector standpoint, the best performance was to be seen in the following industrial groups: Aluminum (1.59%), Gold Mining (1.54%) and Mining (1.46%).
On Friday, stocks got a brief boost from news that US President Trump had fired divisive chief strategist Steve Bannon, but the main indices ended in the red.
Spreadex analyst Connor Campbell said: "There are, at least, some macro-issues for the Dow et al. to focus on this Monday. Firstly there is the military exercises set to be performed by the US and South Korea, something that be only inflame the latter's northern sibling.
"Then there's America's domestic chaos. The departure of Steve Bannon last Friday gave a slight lift to the markets; however, the constant turmoil of the Trump presidency, epitomised by its laughable turnover of key personal, seriously endangers the tax and infrastructure plans that had been such nectar to the markets earlier in the year. In other words, any more developments may impact the Dow and dollar."
Investors put their concerns about North Korea to one side last week following events in Washington and terrorist attacks in Spain, but with US and South Korea holding military exercises this week, renewed jitters were expected to set in.
Investors were also wary ahead of the US Federal Reserve's annual symposium at Jackson Hole, which kicks off on Thursday.
In corporate news, Sempra Energy was in focus after agreeing to buy Energy Future, the indirect owner of 80% of Texas utility Oncor, beating off Warren Buffett's Berkshire Hathaway.
Elsewhere, US-listed shares in Fiat Chrysler were higher following reports that China's Great Wall Motor Co is interested in buying the company.