US open: S&P 500 and Nasdaq Composite at fresh record highs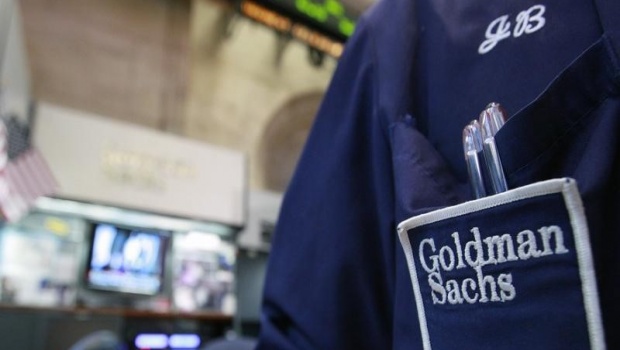 The S&P 500 and tech-laden Nasdaq Composite are pushing to fresh record highs amid a 'bullish' call on stocks out of Goldman and against a backdrop of supportive economic data.
At 1651 GMT, the Dow Jones Industrial Average was advancing 0.76% or 178.94 points to 23,609.60, alongside a gain of 0.67% or 17.33 points for the S&P 500 to 2,599.70 while the Nasdaq was tacking on 1.01% or 68.49 points to 6,858.93.
In a research note entitled "Rational exuberance", strategists at Goldman Sachs projected the S&P 500 would rise to 2,850 points by year-end 2018, it tax reforms were approved.
Should they fail, then the benchmark index would see a 5% drop near-term to 2,450.
Concentrating on the positives, Goldman added: "extended profit cycle will support a rising US equity market through 2020. Higher profits will support higher index levels. Our S&P 500 year-end forecasts are 2850 (2018), 3000 (2019), and 3100 (2020) for gains of 11%, 5%, and 3%."
Also on the economic calendar was a speech from Federal Reserve Chair Janet Yellen, who said on Monday that she will leave the central bank altogether when she steps down next year, choosing not to remain on the board until her term as governor expires in 2024.
Against that backdrop, and amid pre-holiday thinned volumes of trading, pacing gains on Wall Street were: Heavy construction (2.49%), Home construction (2.10%) and Computer hardware (1.99%).
Yellen was due to make a speech at 2300 GMT as she takes part in an event at New York University's business school.
Nevertheless, Chris Beauchamp, chief market analyst at IG, said: "Janet Yellen's decision to step down next February is not really a surprise given her failure to be reappointed; I'm not sure many of us would do any differently were we in her shoes. Her speech today will therefore have something of a valedictory quality, but she is now firmly in the 'lame duck' category of Fed presidents and thus her comments may not move the market as they once did. Sic transit gloria, as they say."
On the economic front, existing US home sales jumped 2% in October to reach an annualised clip of 5.48m (consensus: 5.40m).
Meanwhile, the three-month moving average for the Federal Reserve bank of Chicago's national activity index picked up from a reading of 0.01 for September to 0.28 in October.
In corporate news, Intuit was a touch lower following better-than-expected earnings late on Monday, but disappointing guidance.
Drug distributor AmerisourceBergen was also in focus after agreeing on Monday to buy independent wholesaler H.D. Smith for $815m.
Elsewhere, investors were pushing back on their Campbell Soup, sending shares 8% lower after management issued a warning on full-year profits.
Dollar Tree after the company sprinted past analysts' forecasts, posting third quarter earnings per share of $1.01 on sales of $5.32bn.
Analysts had penciled in EPS of just 90 cents on $5.28bn-worth of revenues for the discount retailer.
Medtronic was also moving to the upside after announcing fiscal second quarter EPS of $1.07 (consensus: $1.08).
Stone Energy on the other hand was under the cosh after announcing its intention to tie the knot with privately-held Talos Energy.