US open: Nasdaq pushes higher, Sage Therapeutics soars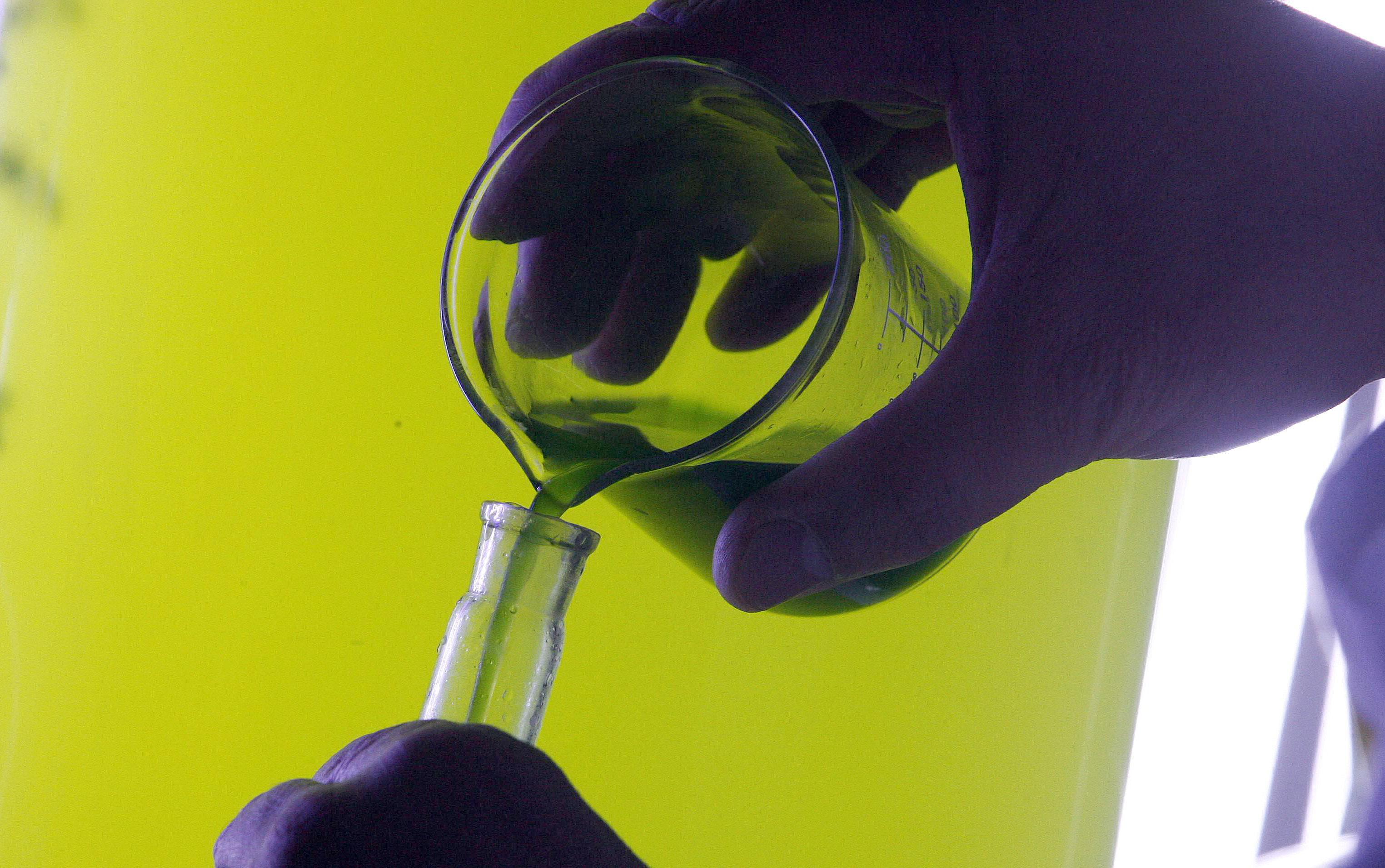 Wall Street is trading higher with the Nasdaq making gains amid a flurry of share buyback announcements in the wider market and another torrid run higher in Bitcoin.
At 1634 GMT, the Dow Jones Industrial Average was higher by 0.34% or 78.69 points at 24,219.60, alongside a gain of 0.35% or 9.22 points for the S&P 500 to 2,638.49, while the Nasdaq Composite was bouncing back by 0.68% or 46.07 points to 6,822.64.
From a sector stand-point, the best performing segments of the market were: Recreational products (2.42%), Leisure goods (2.18%) and Toys (2.16%).
Makings headlines again, Bitcoin was 12.81% higher at $15,465.61 according to Coindesk, having hit an intraday high of $16,615.94.
Earlier in the day, CMC Markets UK's Michael Hewson said: "A lot has been made of the recent tech sell-off but it also needs to be put into perspective. Despite recent price falls companies like Facebook, Alphabet, Apple, Amazon and Microsoft are still over 40% higher year to date, and yesterday we did see some light buying return."
In the background, late on Wednesday the Republican-led Senate agreed to begin formal negotiations with the House, sparking hopes that the final tax overhaul will be done by the self-imposed deadline of 22 December.
The week before, the House and Senate passed their own versions of the tax reform bill and now both need to agree on a final bill for President Donald Trump to sign.
That prompted Craig Erlam at Oanda to tell clients: "There is some optimism that a plan that could pass in the House and the Senate could be agreed by the end of the year, although time is running out. As ever, there are other political distractions when it comes to Trump - North Korea, Russian links investigation and now Jerusalem - but as it stands these are having minimal impacts on the market, although each have the potential to should they take a negative turn."
In corporate news, a few large share buyback announcements were again part of the market landscape, as Edwards Lifesciences, American Tower and Johnson Controls unveiled fresh share repurchase authorisations from their boards.
The above aside, Sage Therapeutics rocketed after disclosing positive results from a mid-stage clinical trial for an anti-depression treatment.
GE was a touch higher after telling investors its power business would cut 12,000 jobs globally.
Meanwhile, shares in telecommunications chip maker Broadcom rallied after it reported better-than-expected earnings late on Wednesday.
Discount retailer Dollar General was higher too after posting stronger-than-expected third quarter earnings per share of 98 cents, excluding one-off's, besting the Street consensus of 94 cents.
However, Citigroup was a tad lower a day after management said that profits are likely take a $20bn hit under the new tax plans passed by Congress.
The KBW bank index on the other hand was up by 0.52% to 105.90.
Elsewhere, Ciena was trading lower after the networking technology company missed analysts' forecasts for the company's bottom line in its fourth fiscal quarter.
Among some of the smaller capitalisation stocks, power supply provider Digital Power surged on talk of a deal with online retailer Amazon.com. However, the company said late on Wednesday that it had "entered into no agreement and has received no order from Amazon".
On the economic front, investors will be eyeing introductory remarks from president of the Federal Reserve Bank of New York, William Dudley, at an event later in the day.
Dow Jones - Risers
Boeing Co. (BA) $283.95 3.05%
Merck & Co. Inc. (MRK) $55.25 1.66%
Caterpillar Inc. (CAT) $142.18 1.46%
Visa Inc. (V) $111.25 1.38%
Nike Inc. (NKE) $60.50 1.31%
United Technologies Corp. (UTX) $122.63 1.17%
3M Co. (MMM) $241.17 1.00%
General Electric Co. (GE) $17.91 0.84%
Cisco Systems Inc. (CSCO) $37.58 0.45%
Apple Inc. (AAPL) $169.77 0.45%
Dow Jones - Fallers
Walt Disney Co. (DIS) $104.57 -2.48%
Procter & Gamble Co. (PG) $90.22 -1.13%
Coca-Cola Co. (KO) $45.99 -0.98%
Chevron Corp. (CVX) $119.42 -0.81%
Johnson & Johnson (JNJ) $140.11 -0.67%
Travelers Company Inc. (TRV) $134.45 -0.67%
McDonald's Corp. (MCD) $172.55 -0.54%
Pfizer Inc. (PFE) $35.38 -0.49%
Home Depot Inc. (HD) $182.09 -0.42%
Intel Corp. (INTC) $43.28 -0.38%
S&P 500 - Risers
DaVita Inc (DVA) $67.39 10.60%
First Solar Inc. (FSLR) $67.80 7.21%
Brown Forman Corp. Class B (BF.B) $65.79 6.10%
Freeport-McMoRan Inc (FCX) $14.71 4.25%
Endo International Plc (ENDP) $7.39 4.23%
Edwards Lifesciences Corp. (EW) $117.65 4.07%
Twenty-First Century Fox Inc Class B (FOX) $33.98 3.91%
Micron Technology Inc. (MU) $43.17 3.82%
Twenty-First Century Fox Inc Class A (FOXA) $34.37 3.49%
Frontier Communications Co. (FTR) $9.06 3.19%
S&P 500 - Fallers
Chesapeake Energy Corp. (CHK) $3.75 -4.34%
EQT Corp. (EQT) $56.54 -4.20%
Advance Auto Parts (AAP) $97.03 -4.07%
FMC Technologies Inc. (FTI) $27.13 -3.95%
Diamond Offshore Drilling Inc. (DO) $16.06 -3.83%
Hess Corp. (HES) $44.52 -3.82%
Newell Brands Inc (NWL) $30.80 -3.11%
Devon Energy Corp. (DVN) $37.19 -3.10%
Apache Corp. (APA) $40.95 -2.85%
Alexion Pharmaceuticals Inc. (ALXN) $106.48 -2.69%
Nasdaq 100 - Risers
Twenty-First Century Fox Inc Class B (FOX) $33.98 3.91%
Micron Technology Inc. (MU) $43.17 3.82%
Align Technology Inc. (ALGN) $241.35 3.58%
Twenty-First Century Fox Inc Class A (FOXA) $34.37 3.49%
Applied Materials Inc. (AMAT) $52.56 3.05%
Lam Research Corp. (LRCX) $189.76 3.00%
Incyte Corp. (INCY) $96.48 2.87%
Activision Blizzard Inc. (ATVI) $62.45 2.80%
Electronic Arts Inc. (EA) $105.60 2.35%
Seagate Technology Plc (STX) $40.02 2.14%
Nasdaq 100 - Fallers
Ctrip.Com International Ltd. Ads (CTRP) $43.78 -3.31%
Alexion Pharmaceuticals Inc. (ALXN) $106.48 -2.69%
Liberty Global Plc Lilac Class A (LILA) $21.00 -2.42%
Comcast Corp. (CMCSA) $37.78 -2.20%
Liberty Global Plc Lilac Class C (LILAK) $20.74 -2.03%
Dish Network Corp. (DISH) $48.35 -1.95%
Express Scripts Holding Co (ESRX) $67.51 -1.55%
Walgreens Boots Alliance, Inc. (WBA) $69.98 -1.51%
Kraft Heinz Co. (KHC) $79.81 -0.84%
Monster Beverage Corp (MNST) $62.74 -0.84%