US open: Moderate selling continues amid tax cut doubts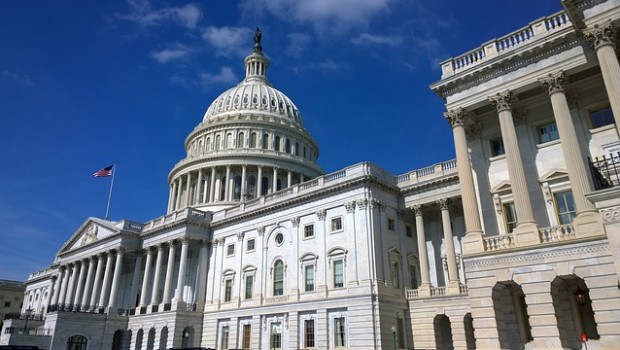 Wall Street's main market gauges were again bathed in red on Friday amid concerns that a possible delay in corporate tax cuts until 2019 could put an end to the recent rally in equity markets.
At 1522 GMT, the Dow Jones Industrial Average futures were down 0.2%, while S&P 500 and Nasdaq futures were 0.4% and 0.3% lower, respectively. Volumes may be lighter than usual as traders may be off for Veterans Day.
From a sector standpoint, the best performing segments of the market were: Apparel retailers (1.91%), Broadcasting (1.80%) and Travel & Tourism (1.76%).
Investors were focusing on the fact that the Senate Finance Committee's version of the draft tax bill, unveiled on Thursday, included a proposal to defer a cut in corporate tax to 20% until 2019, rather than next year as suggested by the House.
"Some differences – like a delay in cutting the corporate tax rate – aren't likely to derail tax legislation. Others, like repeal of state and local tax deductions, will be harder to resolve. This week's election results increase the urgency for Republicans to pass a package of tax cuts, and we still assign odds of about 60% to legislation being enacted," said Nancy Vanden Houten at Oxford Economics.
For his part, Jim Reid at Deutsche Bank chimed in, saying: "Looking ahead, the two versions of the tax bill will be further debated, negotiated and then somehow reconciled before final voting, which was expected to be before Thanksgivings (23 November). The market is having a lot of doubts about this timetable."
Elsewhere on the economic front, the preliminary results from the University of Michigan's consumer confidence gauge for November revealed an unexpected dip in sentiment, with the headline gauge slipping from a reading of 100.7 for October to 97.8 in November.
However, anticipated wage gains saw their best two-month level in a decade, the survey's director, Richard Curtin, said.
In corporate news, shares of department store chain JC Penney rallied after it posted a bigger-than-expected jump in quarterly same-store sales.
Dynavax shares rocketed alongside after the company's hepatitis B vaccine won approval from the US Food and Drug Administration approval on its third attempt.
Altice USA shares surged on news that chief executive, Dexter Goei, will assume the CEO role at parent Altice NV amid a major management reshuffle.
Graphic chip maker Nvidia - one of the year's best performers - was on the front foot after its quarterly numbers late on Thursday beat analysts' expectations.
Stock in rental car group Hertz Global was also rising amid positive endorsements from various analysts. Overnight, the firm posted adjusted third quarter EPS.
Dow Jones - Risers
Walt Disney Co. (DIS) $105.67 3.17%
General Electric Co. (GE) $20.26 1.38%
Wal-Mart Stores Inc. (WMT) $91.17 1.33%
Caterpillar Inc. (CAT) $136.11 0.82%
Goldman Sachs Group Inc. (GS) $241.90 0.73%
Procter & Gamble Co. (PG) $88.26 0.55%
Home Depot Inc. (HD) $163.88 0.50%
Coca-Cola Co. (KO) $46.40 0.41%
JP Morgan Chase & Co. (JPM) $97.79 0.36%
American Express Co. (AXP) $93.60 0.05%
Dow Jones - Fallers
Intel Corp. (INTC) $45.51 -1.72%
Merck & Co. Inc. (MRK) $55.22 -1.60%
McDonald's Corp. (MCD) $164.59 -1.44%
Exxon Mobil Corp. (XOM) $83.01 -1.12%
Johnson & Johnson (JNJ) $138.80 -1.10%
Pfizer Inc. (PFE) $34.85 -1.07%
Boeing Co. (BA) $260.01 -1.02%
Cisco Systems Inc. (CSCO) $33.72 -0.95%
Microsoft Corp. (MSFT) $83.32 -0.92%
Apple Inc. (AAPL) $174.71 -0.67%
S&P 500 - Risers
Endo International Plc (ENDP) $6.72 10.34%
Nvidia Corp. (NVDA) $216.75 5.57%
News Corp Class A (NWSA) $15.15 5.50%
News Corp Class B (NWS) $15.50 5.08%
Time Warner Inc. (TWX) $90.42 3.87%
Kohls Corp. (KSS) $42.49 3.21%
Twenty-First Century Fox Inc Class A (FOXA) $29.56 3.00%
Walt Disney Co. (DIS) $105.67 2.91%
Gap Inc. (GPS) $27.02 2.56%
Twenty-First Century Fox Inc Class B (FOX) $28.84 2.52%
S&P 500 - Fallers
Frontier Communications Co. (FTR) $6.86 -13.76%
GameStop Corp. (GME) $16.89 -3.82%
Johnson Controls International plc (JCI) $37.22 -3.35%
Baxter International Inc. (BAX) $63.37 -3.09%
Royal Caribbean Cr (RCL) $122.99 -2.91%
Becton, Dickinson & Company (BDX) $218.00 -2.89%
Carnival Corp. (CCL) $64.34 -2.78%
Stryker Corp. (SYK) $152.59 -2.57%
Medtronic Plc (MDT) $78.85 -2.42%
CenturyLink Inc. (CTL) $15.13 -2.26%
Nasdaq 100 - Risers
Nvidia Corp. (NVDA) $216.75 5.57%
Twenty-First Century Fox Inc Class A (FOXA) $29.56 3.00%
Twenty-First Century Fox Inc Class B (FOX) $28.84 2.52%
Hasbro Inc (HAS) $90.81 2.39%
Liberty Interactive Corporation QVC Group (QVCA) $23.76 2.11%
Liberty Global Plc Lilac Class C (LILAK) $22.63 2.07%
Liberty Global Plc Lilac Class A (LILA) $22.63 1.98%
Monster Beverage Corp (MNST) $59.83 1.96%
Ulta Salon, Cosmetics & Fragrance Inc. (ULTA) $202.95 1.89%
Tractor Supply Company (TSCO) $62.90 1.65%
Nasdaq 100 - Fallers
Norwegian Cruise Line Holdings Ltd. - Ordinary Shares (NCLH) $54.89 -3.52%
Netflix Inc. (NFLX) $189.99 -2.02%
Idexx Laboratories Inc. (IDXX) $147.32 -1.91%
Henry Schein Inc. (HSIC) $68.42 -1.79%
Intel Corp. (INTC) $45.51 -1.72%
Symantec Corp. (SYMC) $28.11 -1.68%
Regeneron Pharmaceuticals Inc. (REGN) $399.39 -1.68%
Biomarin Pharmaceutical Inc. (BMRN) $81.11 -1.57%
Activision Blizzard Inc. (ATVI) $62.32 -1.56%
Vodafone Group Plc ADS (VOD) $29.26 -1.39%