US open: Dow Industrials and S&P 500 plow ahead, set new highs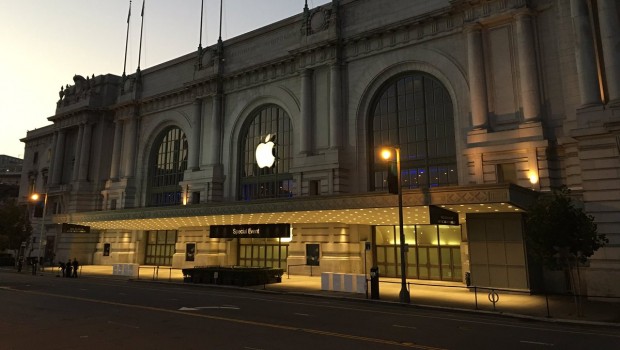 Gains in technology and industrial metals saw the Dow Jones Industrials and S&P 500 hit fresh record highs at the start of the week.
As of 1547 BST, the Dow Jones Industrial Average was 0.48% or 102.28 points ahead at 21,486.51, while the S&P 500 was adding 0.68% or 16.42 points to 2,449.76 with the Nasdaq Composite tacking on 1.21% or 75.22 points to 6,227.09 alongside it.
Helping things along, technology issues were wanted with stock in Apple rising 2.58%.
Shares in the main market protagonists from the previous session, Amazon.com and Whole Foods, were also trading higher, even as analysts at Barclays revised their target price for the latter from $38 to $48.
Implicitly, Barclays analyst Karen Short's new valuation implied 40% odds that a rival bid for Whole Foods would be forthcoming.
From a sector standpoint the biggest gains were to be seen in: Aluminium (3.70%), Iron&Steel (2.59%), Computer Hardware (2.37%), Industrial Metals (2.31%) and Internet stocks (1.93%).
Banks also found a bid after New York Fed chief William Dudley was quoted as having said at a roundtable discussion the US central bank should continue hiking rates. The KBW gauge of lenders' shares was advancing 1.10% to 94.77.
Dudley sounded a confident note on the likelihood that wage pressures would eventually push inflation higher as the job market continued to tighten.
Acting as a backdrop, in France, President Emmanuel Macron's party won a clear parliamentary majority at the weekend, weeks after his own presidential victory. His La Republique en Marche won more than 300 seats in the 577-seat National Assembly.
Investors in the US were also likely to be keeping an eye on developments across the pond as the Brexit negotiations between the EU and the UK kicked off on Monday. Issuing joint comments as they headed into the first meeting, Brexit secretary David Davis and the European Union's chief negotiator, Michel Barnier, said the talks were taking place in a "positive and constructive" tone, and that "there is more that unites us than divides us".
In US corporate news, Boeing was in focus after signing a memorandum of understanding with BOC Aviation for 10 737 MAX 10 airplanes at the 2017 Pairs Air Show.
Byline Bancorp. said it expected to price its upcoming IPO at between $19 and $25 a share.
Stock in Clovis Oncologies soared following positive phase 3 trials.
Rice Energy was the most heavily-traded issue on the NYSE after EQT announced it would acquire the oil and natural gas company for $6.7bn.
Valeant Pharmaceuticals pushed higher by 6% after nominating billionaire hedge fund manager John Paulson to its board.
Chicago Fed President Charles Evans was due to give a speech to the Money Marketeers of New York later in the day.
No major economic data were scheduled for release on Monday.
Dow Jones - Risers
Apple Inc. (AAPL) $145.78 2.47%
JP Morgan Chase & Co. (JPM) $87.81 1.89%
Goldman Sachs Group Inc. (GS) $225.21 1.53%
United Technologies Corp. (UTX) $122.08 1.37%
Boeing Co. (BA) $199.02 1.31%
E.I. du Pont de Nemours and Co. (DD) $83.39 1.12%
Microsoft Corp. (MSFT) $70.55 0.79%
Merck & Co. Inc. (MRK) $63.46 0.78%
Intel Corp. (INTC) $35.48 0.77%
Nike Inc. (NKE) $51.47 0.72%
Dow Jones - Fallers
Exxon Mobil Corp. (XOM) $82.98 -0.61%
Chevron Corp. (CVX) $107.69 -0.61%
Travelers Company Inc. (TRV) $128.96 -0.37%
Verizon Communications Inc. (VZ) $46.45 -0.36%
Wal-Mart Stores Inc. (WMT) $75.03 -0.31%
General Electric Co. (GE) $28.92 -0.26%
Procter & Gamble Co. (PG) $89.47 -0.21%
Johnson & Johnson (JNJ) $134.08 -0.19%
Coca-Cola Co. (KO) $45.26 -0.10%
Caterpillar Inc. (CAT) $107.51 -0.08%
S&P 500 - Risers
United States Steel Corp. (X) $21.01 4.27%
Micron Technology Inc. (MU) $30.98 3.75%
PerkinElmer Inc. (PKI) $65.93 3.71%
Nucor Corp. (NUE) $56.78 3.39%
Alcoa Corporation (AA) $30.90 3.00%
Navient Corporation (NAVI) $15.98 2.96%
Eastman Chemical Co. (EMN) $85.50 2.95%
Nvidia Corp. (NVDA) $155.83 2.78%
Applied Materials Inc. (AMAT) $44.20 2.53%
Biogen Inc (BIIB) $257.98 2.48%
S&P 500 - Fallers
EQT Corp. (EQT) $53.31 -9.29%
Frontier Communications Co. (FTR) $1.34 -3.96%
Target Corp. (TGT) $51.18 -2.72%
Cabot Oil & Gas Corp. (COG) $22.55 -2.49%
L Brands Inc (LB) $50.29 -2.46%
Southwestern Energy Co. (SWN) $5.92 -2.37%
TripAdvisor Inc. (TRIP) $37.06 -2.24%
Genuine Parts Co. (GPC) $93.61 -2.09%
Urban Outfitters Inc. (URBN) $17.72 -2.05%
Costco Wholesale Corp. (COST) $164.01 -1.86%
Nasdaq 100 - Risers
JD.com, Inc. (JD) $39.85 4.41%
Micron Technology Inc. (MU) $30.98 3.75%
NetEase Inc. Ads (NTES) $305.38 2.83%
Nvidia Corp. (NVDA) $155.83 2.78%
Baidu Inc. (BIDU) $178.36 2.58%
Applied Materials Inc. (AMAT) $44.20 2.53%
Biogen Inc (BIIB) $257.98 2.48%
Broadcom Limited (AVGO) $241.95 2.41%
Apple Inc. (AAPL) $145.67 2.39%
KLA-Tencor Corp. (KLAC) $99.90 2.25%
Nasdaq 100 - Fallers
Costco Wholesale Corp. (COST) $164.01 -1.86%
O'Reilly Automotive Inc. (ORLY) $228.76 -1.14%
Ulta Salon, Cosmetics & Fragrance Inc. (ULTA) $292.78 -1.07%
Seagate Technology Plc (STX) $41.60 -1.02%
Mattel Inc. (MAT) $20.56 -0.79%
Liberty Interactive Corporation QVC Group (QVCA) $24.39 -0.77%
Dollar Tree Inc (DLTR) $69.68 -0.55%
Ross Stores Inc. (ROST) $59.93 -0.25%
Yahoo! Inc. (YHOO) $52.58 0.00%
Tractor Supply Company (TSCO) $55.48 0.02%