US midday: Stocks little changed ahead of jobs report, Fed meeting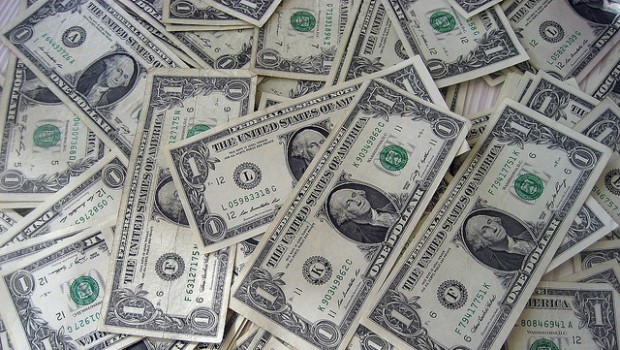 Wall Street is little changed as traders continued to play it safe ahead of Friday's monthly non-farm payrolls numbers and the following week's US Federal Reserve policy meeting.
By the closing bell, the Dow Jones Industrial Average was edging lower by 0.01% or 0.92 points to 24.179.94 and the S&P 500 by 0.04% or 0.86 points to 2628.67 while the Nasdaq Composite was off by 0.04% or 2.72 points to 6,759.64.
Meanwhile, from a sector standpoint the weakest areas of the market were: Computer services (-11.49%), Auto parts (-8.51%) and Broadcasting (-3.35%).
In parallel, the yield on the benchmark 10-year US Treasury note was trading down by three basis points to 2.32%.
Craig Erlam, senior market analyst at Oanda, said: "It's been a rocky few days for US equities and that may be starting to take its toll, with US futures pointing to a weaker open on Wednesday, as Europe and Asia post similar losses.
"It would appear some of the sparkle has disappeared from the markets at the start of December after what has been another impressive performance since the middle of November. The prospect of tax reform in the US, which has made progress, has aided the rally in recent weeks but clearly a number of significant hurdles remain and this is likely to continue to impact investor sentiment this month. A failure to deliver tax reform may well ensure the Santa rally eludes us this year."
On the data front, consultancy ADP reported a 190,000 increase in private sector payrolls during November, as expected, following a 235,000 gain for October.
To take note of, factory jobs jumped by 40,000.
According to Paul Ashworth, chief US economist at Capital Economics: "According to the ADP report, manufacturing added a very strong 40,000 jobs last month, with the professional & business services and education & health accounting for the bulk of the remaining gains. The President would presumably want to take credit for the resurgence in manufacturing employment this year, but the synchronised global economic upturn and the weaker dollar are much bigger factors."
Wednesday's reading on jobs came alongside revised data from Labour showing a 3.0% quarter-on-quarter rise in labour productivity in the third quarter (consensus: 3.2%).
Meanwhile, unit labour costs declined by 0.2% on the quarter (consensus: 0.3%).
In corporate news, Home Depot was lower despite announcing a new $15bn stock buyback programme. Bank of America stock was also trading on the back foot after announcing a $5bn boost to the $12.9bn share buyback authorisation announced in June.
T-Mobile was also among those unveiling share buyback schemes, to the tune of $1.5bn.
Steel names were in short supply after the Commerce Department found that some steel products made in Vietnam, but using substrate originating in China, were subject to duties.
H&R Block stock was sharply higher after the tax preparation specialist posted stronger-than-expected sales for its second fiscal quarter.
Alcoholic beverage firm Brown-Forman was also on the up after the release of stronger than expected fiscal second quarter adjusted earnings per share of 62 cents (consensus: 53 cents).
At $914m its net sales also topped analysts' predictions.
Shares of Fred's on the other hand plummeted after the retailer canceled its quarterly cash dividend and said it was looking at alternatives for its real estate and specialty pharmacy business. It also posted a wider loss for the third quarter.