US pre-open: Stocks to rise as earnings flow in; retail sales and inflation eyed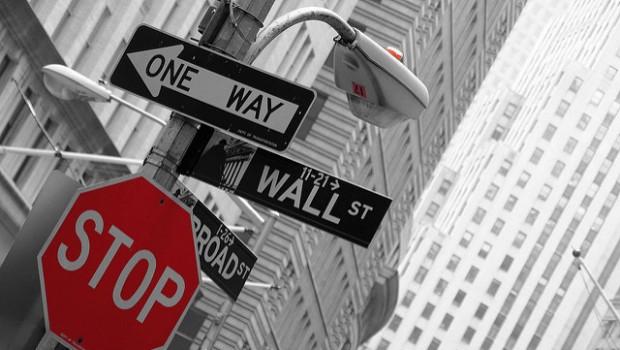 US futures pointed to a firmer open on Wall Street on Friday, with investors sifting through earnings from the likes of BlackRock and JPMorgan ahead of retail sales and inflation data.
At 1225 GMT, Dow Jones Industrial Average futures were up 0.4%, while S&P 500 and Nasdaq futures were 0.2% and 0.1% higher, respectively.
Meanwhile, in currency markets, the dollar fell to a three-year low against the euro, which was boosted by a breakthrough in German coalition talks. The greenback was down 0.8% at 0.8241 as it emerged that leaders of Angela Merkel's conservative Christian Democratic Union bloc and the Social Democrats have agreed to a blueprint for formal coalition negotiations.
GKFX analyst David Morrison said investors were hopeful the US earnings season will provide yet more ammunition for another push higher.
"The major indices continue to record fresh record closes on an almost daily basis now. The latest leg of the rally coming in the wake of Trump's tax reforms which passed through Congress last month.
"Earlier in the week the US majors had a slight wobble following a report that China was considering halting purchases of, or even selling, US Treasuries. But even before the news was effectively dismissed by the Chinese authorities, investors had piled back in to 'buy the dip' once again.
"Traders continue to disregard warnings that the market is seriously overvalued while low volatility is disguising dangers inherent in the current frothy environment. Investors are still prepared to extend their exposure to stocks even as developed world central banks withdraw the monetary stimulus which boosted risk assets in the first place."
On the corporate front, earnings season kicked off in style, with money manager BlackRock posting better-than-expected fourth-quarter profit.
Meanwhile, JPMorgan Chase was likely to be active after its fourth-quarter earnings surpassed analysts' expectations, with earnings per share of $1.76 versus forecasts of $1.69.
Earnings were still due from Wells Fargo ahead of the open, while banking giants Goldman Sachs and Morgan Stanley will release their latest earnings next week.
Elsewhere, Facebook shares looked set for a down day after the company announced plans to prioritise meaningful social interaction over branded content. In a post on the site, chief executive Mark Zuckerberg said branded content was "crowding out the personal moments that lead us to connect more with each other".
Still to come, investors will eye the release of retail sales and inflation figures for December at 1330 GMT.