US pre-open: Stocks to follow Europe lower on Turkey worries; CPI eyed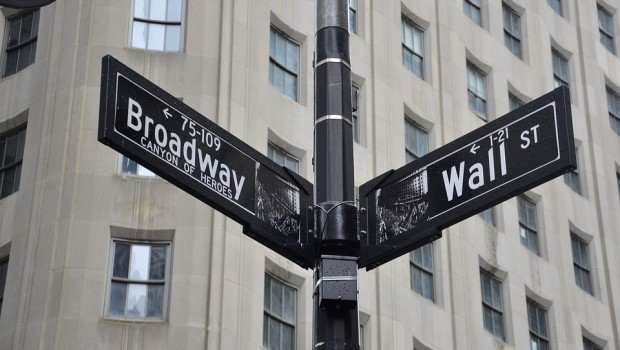 US stocks looked set to follow their counterparts across the pond into the red on Friday amid concerns about the crisis in Turkey and how it might impact other markets.
Over in Europe, equity markets retreated as the euro slumped to a new yearly low below $1.15 on concerns that Turkey's problems may be spreading to Europe. The single currency took a dive after a Financial Times report suggested that the European Central Bank sees BBVA, UniCredit and BNP Paribas as particularly exposed to the Turkish lira's declines.
The lira - which has been under pressure on the back of worries about Turkish President Erdogan's influence over monetary policy - fell to an all-time low beyond TL6 against the dollar after a meeting on Friday between a Turkish delegation and US officials yielded no solution to a diplomatic rift over the detention of a US pastor in Turkey.
Jitters about Turkey sent investors fleeing to safe havens, boosting the dollar index to around a one-year high.
These worries were set to set dictate the tone on Wall Street, with Dow Jones, S&P 500 and Nasdaq futures down between 0.4% and 0.5% at 1230 BST.
MUFG Bank said: "We now have the first signs of this with the EUR/USD rate plunging through key support on fears over the impact of the turmoil in Turkey on the European banking sector.
"The lack of response from Turkey to the latest bout of turmoil is merely worsening the situation. Today, we are set to hear details on a 'new economic model'. The problem is that President Erdogan replaced his credible and respected Finance and Treasury Minister with his brother-in-law, Berat Albayrak. Hence, market optimism of what this 'new economic model' will bring is low."
Investors were also likely to be mulling a Reuters report that Russia's prime minister has warned the US that the sanctions it plans to impose against Moscow over the nerve agent attack of former spy Sergei Skripal earlier this year in the UK could be treated as a declaration of an economic war.
On the corporate front, Tesla was likely to be in focus again following a report that its board of directors will meet with financial advisors next week to discuss CEO Musk's proposal to take the electric car maker private.
Amazon shares could be active on news that it is looking to build its own health clinics for its Seattle employees.
News Corp was weaker in pre-market trade after it reported an annual net loss of $1.4bn, while Drop Box slipped ahead of the bell despite an earnings beat as it said late on Thursday that its chief operating officer was stepping down.
On the data front, the consumer price index for July is at 1330 BST. The figures are expected to rise 0.1% on a monthly basis and 2.9% annually, while core CPI is due to increase 0.2% month-on-month and 2.3% year-on-year.
"Stronger inflation and a tighter labour marker will only support the Fed in raising rates and the USD in the process," said Markets.com analyst Neil Wilson.