US pre-open: Stocks to edge up as all eyes turn to Fed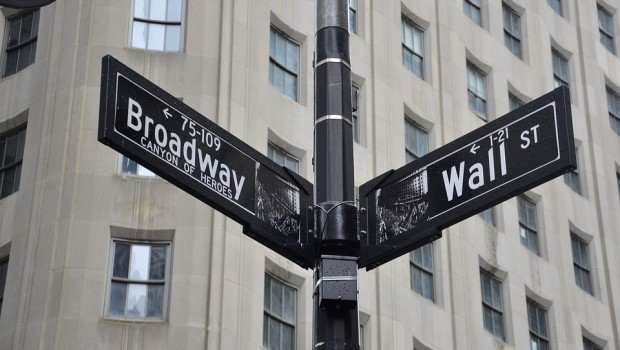 US futures pointed to a slightly firmer open on Wall Street on Wednesday as investors eyed the latest policy announcement from the Federal Reserve and looked for further clues on the path of rate hikes this year.
At 1225 BST, Dow Jones Industrial Average futures were up 0.1%, while S&P 500 and Nasdaq futures were 0.2% and 0.3% higher, respectively.
The Fed is due to make its latest policy announcement at 1900 BST. With market participants expecting the central bank to hike rates by 25 basis points for the second time this year, the main event will be the quarterly economic projections and the press conference with chair Jerome Powell at 1930 BST.
Oanda analyst Craig Erlam said: "The central bank has previously indicated that three rate hikes this year is likely but with the inflation picking up, the economy performing well and tax reforms having added an additional stimulus this year, a fourth could be on the cards.
"It will therefore be very interesting to see whether this is being factored into the economic projections yet or if policy makers still intend to take their time raising rates. There have already been suggestions that they will be willing to tolerate above target inflation but if prices are rising faster than anticipated - CPI inflation rose 2.8% in May, core CPI 2.2% - we should get an idea of just how much they will accept."
Rabobank pointed out that the previous Summary of Economic Projections from the Fed implied that the median expectations among FOMC members was that there would be three rate hikes in total this year.
"However, only one member is required to shift their dot from the three to four camp in order for the median to move to four hikes in 2018. It would appear that the market is very much split down the middle as to whether the median will shift from three to four at this meeting," it added.
Before the Fed, investors will eye the release of the producer price index for May at 1330 BST.
On the corporate front, H&R Block was sharply lower in pre-market trade even as the tax-prep company posted better-than-expected earnings late on Tuesday, after it said it expects margins to shrink.
AT&T was likely to be in focus again after a federal judge ruled on Tuesday that it can go ahead with its $85bn acquisition of Time Warner, whose shares rallied.
Elsewhere, Pivotal Software was trading up ahead of the bell following stronger-than-expected quarterly earnings on Tuesday.