US pre-open: Stocks to edge up ahead of FOMC minutes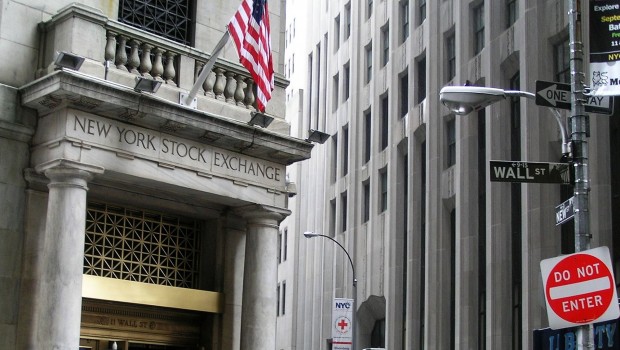 US futures pointed to a firmer open on Wall Street on Wednesday, with the Dow on track to hit another record as investors eyed the latest minutes from the Federal Reserve.
At 1125 GMT, Dow Jones Industrial Average, S&P 500 and Nasdaq futures were all 0.2% higher.
The ISM manufacturing purchasing managers' index is at 1500 GMT, along with construction spending, while minutes from the Federal Open Market Committee's 12-13 December meeting are due at 1900 GMT.
After the Fed hiked rates last month by 0.25% - the third hike of 2017 – market participants will be looking to the minutes for more clues as to what the US central bank is thinking in terms of interest rates for this year.
AxiTrader analyst James Hughes said: "Expectations are that we could see up to four rate hikes in 2018, with many believing that the first could happen in March. Current probability is 99% for no hike in January, with 75% probability of a 25 basis point hike in March. The March meeting will be the first for new Fed Chairman Jerome Powell after he takes office on February 5th, replacing Janet Yellen."
Rabobank said its Fed watcher Philip Marey continues to argue that core inflation will continue to undershoot the Fed's 2% target. "Therefore, he expects only two hikes this year - one in June and another in December - instead of the three hikes that are implied by the dot plot."
On the geopolitical front, investors were likely to be digesting President Trump's tweet that his "nuclear button" was "much bigger and more powerful" than North Korean leader Kim Jong-un's.
In addition, Trump also threatened on Twitter to cut funding to the Palestinian authority. "We pay the Palestinians hundreds of millions of dollars a year and get no appreciation or respect," he tweeted. "But with the Palestinians no longer willing to talk peace, why should we make any of these massive future payments to them?"