Alexander Bueso Sharecast | 10 Aug, 2017
14:11
US pre-open: Stocks set for slightly lower start, gold called higher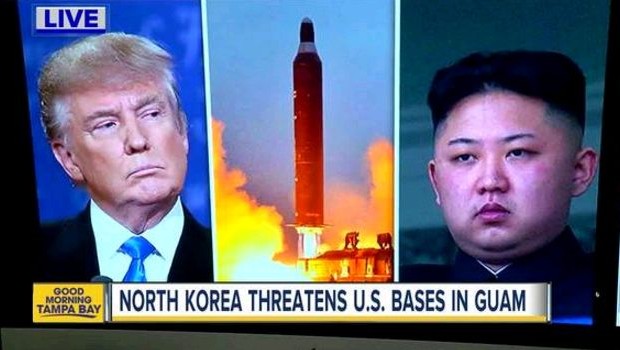 Futures markets were pointing to slight losses on Wall Street at the start of the trading session as traders continued to steer a wide berth amid still unsettled waters around the Korean peninsula.
As of 1354 BST futures markets were pointing to a 57 point drop for the Dow Jones Industrials at the start of trading to 21,961.00, alongside a 10.25 point retreat for the S&P 500 to 2,462.75 while the Nasdaq-100 was seen slipping by 37.75 points to 5,884.75.
Commodity investors on the other hand were looking at a positive start to the day, with both gold and crude oil futures wanted.
Setting the mood music for markets on Thursday, in a barb aimed at the US president, overnight the head of North Korea's Strategic Forces, General Kim Rak Gyom reportedly said: "Sound dialogue is not possible with such a guy bereft of reason and only absolute force can work on him".
Meanwhile, front month West Texas Intermediate was higher by 1.20% to $50.17 a barrel on the ICE after the Organisation of the Petroleum Exporting Countries nudged its forecasts for global crude demand this year higher.
The world's thirst for black oil would reach 1.37m barrels a day in 2017, OPEC said in its Oil Market Report for August.
That was 100,000 b/d more than it had forecast in July.
In economic news, the latest readings on the US jobs market and factory gate prices came in more-or-less as expected.
The US jobs markets continued to tick along at a solid pace last week with just a very slight increase in the pace of layoffs, according to the Department of Labor.
Initial unemployment claims edged higher by 3,000 to reach 244,000 over the week ending on 5 August, according to the Department of Labor. Economists had penciled in an unchanged reading of 240,000.
A separate report showed US factory gate prices dipped by 0.1% month-on-month in July (consensus: 0.1%), alongside a flat reading at the 'core' level (consensus: 0.2%).
On the corporate front, shares of department store operator Macy's were in the spotlight after the firm reaffirmed its guidance for a drop of between 2.2% and 3.3% in full-year like-for-like sales on an owned basis, sending the shares duly lower.