US pre-open: Stocks seen muted as investors eye inflation data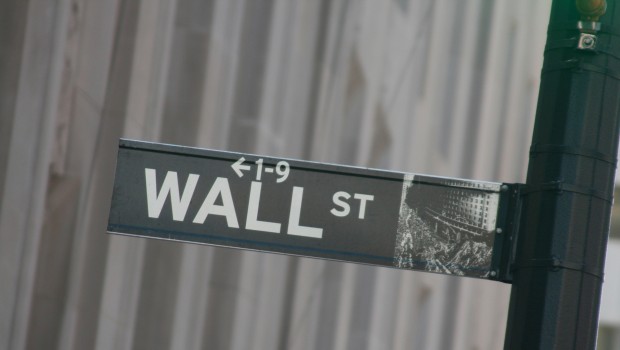 US futures pointed to a muted open on Wall Street on Thursday as investors eyed key inflation data.
At 1105 BST, Dow Jones Industrial Average and S&P 500 futures were flat, while Nasdaq futures were down 0.1%.
Across the pond in the UK, market participants were looking ahead to the latest policy announcement from the Bank of England, especially following this week's inflation surprise. In the US, inflation figures were expected to be the main highlight.
Konstantinos Anthis at ADS Securities said: "Contrary to the Bank of England, the Fed would love to see inflation picking up as the stagnating price growth has been an issue for the US central bank.
"Analysts are expecting a bullish reading from the States today and this would help the dollar extend its current uptrend as the US currency continues to move to the upside against most of its peers."
Meanwhile, Oanda analyst Craig Erlam said: "With inflationary pressures continuing to elude the US and complicate the Fed's tightening plans, today's CPI data for August will naturally be monitored very closely. While the CPI number isn't the Fed's preferred measure of inflation, it is released two weeks before the core PCE price index and before next week's meeting, at which the central bank is expected to announce plans to begin reducing its near $4.5 trillion balance sheet.
"Traders haven't been overly concerned about the tightening aspect of this until now but they are concerned about whether the Fed will delay plans for another rate hike before the end of the year. Markets are currently pricing in only a 47% chance of a December hike at the moment, with growing concerns within the Fed about the below target inflation clearly taking its toll. Further disappointing data today won't make policy makers any more incline to pursue further hikes in the coming months."
The consumer price index is due at 1330 BST, along with initial jobless claims.
In corporate, shares in Lattice Semiconductor were higher in pre-market trade after President Trump blocked a Chinese-backed private equity firm from buying the US chipmaker.
Consumer credit reporting agency Equifax was likely to be in the spotlight after it confirmed on Wednesday that hackers exploited a vulnerability with a US website application called Apache Struts CVE-2017-5638. Investors will also be digesting news that a Virginia Democrat has asked the FTC to investigate whether Equifax and other credit agencies have the right cybersecurity safeguards.
Software company Oracle Corp was due to release its quarterly earnings after the close. It's expected to report adjusted earnings of $0.60 per share, up from $0.55 in the prior-year quarter, on revenue of $9.02bn.