US pre-open: Stocks seen lower ahead of tax bill details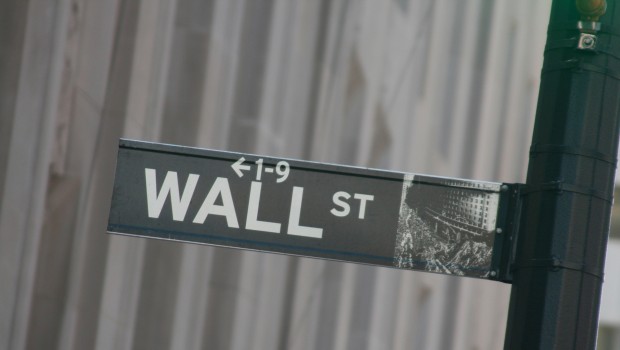 US futures pointed to a mildly weaker open on Wall Street on Thursday as investors braced for more earnings news and details on the Senate's tax bill.
At 1210 GMT, Dow Jones Industrial Average and S&P 500 futures were down 0.3%, while Nasdaq futures were 0.4% lower.
Oanda analyst Craig Erlam said: "The declines in US futures track similar moves in European equity markets which are suffering a lack of direction in what has been a very slow news week, from a markets perspective. While indices have still managed to eke out new highs despite a complete absence of catalysts, the moves have been very small, even by the current stock market standard, and it would appear this has encouraged some profit taking from investors.
"That's not to say these declines will be sustained - the evidence suggests the buy the dip mentality is alive and well in the markets - but any corrections, however small, will likely be welcomed by investors who crave some more volatility in the markets. Perhaps the reports of delayed implementation period for corporate tax cuts has taken some of the shine off the rally but I don't think it will make much difference, as long as it ultimately passes."
Senate Republicans are due to unveil their version of the tax bill on Thursday which differs from the one in the House.
Deutsche Bank said: "It's unclear just how much detail we'll get though with some conflicting reports out there. Axios reported that the release of the bill will be delayed however Politico reported separately that GOP leaders are ready to walk through the bill with the GOP conference at 11.30 EST. Thereafter it will be released to the public but the timing is a bit up in the air so we might have to wait and see."
In corporate news, Sage Therapeutics rocketed in pre-market trade after the company said its drug to treat postpartum depression met the main goal in two late-stage studies.
Office Depot was likely to be in focus after saying third-quarter profit fell 17%, while Kohl's shares slid in pre-market trade after the release of its third-quarter earnings.
Shares in housebuilder D.R. Horton were likely to be active as it posted a 10% jump in quarterly profit amid higher home sales.
After the close, earnings are due from Walt Disney, Nordstrom, News Corp and Invidia Corp.
On the data front, initial jobless claims are at 1330 GMT, while wholesale inventories are at 1500 GMT.