US close: Stocks finish higher as inflation edges north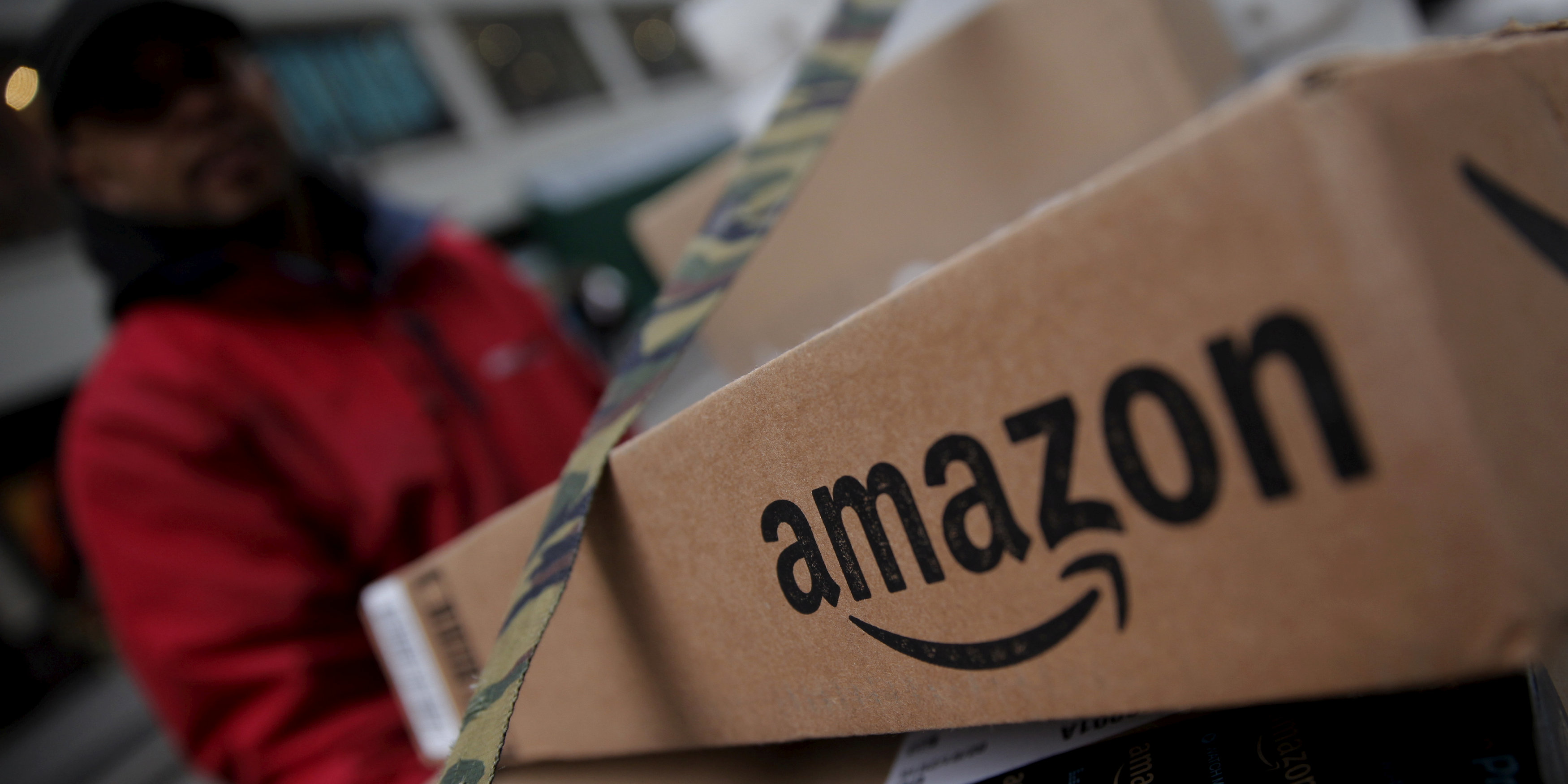 US stocks bounced back from the previous session's losses on Thursday, as investors eyed the latest reading on inflation.
The Dow Jones Industrial Average finished up 0.91% at 24,924.89, the S&P 500 added 0.87% to 2,798.29, and the Nasdaq 100 was 1.69% higher at 7,336.25.
Stocks had fallen on Wednesday, after Donald Trump followed through with his threat to slap tariffs on an additional $200bn worth of Chinese imports.
However, sentiment got a lift amid indications that the US and China could resume talks on trade, following a Bloomberg report suggesting that officials from both countries have shown willingness to do so.
"Many agree that tariffs will ultimately be bad for the global economy and therefore markets but there still seems to be some hope that common sense will prevail and a full-blown trade war will be averted," said Oanda analyst Craig Erlam.
"With Donald Trump now pursuing another $200bn in tariffs against China though, we may have to wait a while as he is not easing up and China - and others - is determined to prove it will not be bullied into submission.
"Perhaps if the economy starts to suffer or the Republicans do badly in the midterms in November Trump will be forced to consider an alternative approach."
The main focus on the data front was the release of inflation figures for June, which revealed that consumer price inflation in the US edged higher last month on the back of dearer cars and trucks and medical care services, although economists believed that for the moment price pressures might have peaked.
Headline consumer prices in the States advanced at a 0.1% month-on-month and 2.9% year-on-year in June, according to the Bureau of Labor Statistics.
So-called 'core' prices, which strip out the typically more volatile food and energy categories, were up by 0.2% versus May and by 2.3% on a year ago.
Headline and core CPI rose by 2.8% and 2.2% in May.
Konstantinos Anthis, head of research at ADSS, said the figures would play a significant role in extending the dollar's rally or stopping it in its tracks.
"The US central bank is expected to raise interest rates two more times this year and a strong inflation printing today will solidify the odds for this scenario and send the dollar further to the upside.
"In the opposite case, the greenback will give up some ground as traders will look to bank profits from yesterday's' rally."
Elsewhere, the number of Americans filing for unemployment benefits fell more than expected last week, according to data released by the Labor Department on Thursday.
Jobless claims declined by 18,000 from the previous week's revised level to 214,000, marking the lowest level since May and beating expectations for a smaller drop to 225,000.
The previous week's level was revised up by 1,000.
Meanwhile, the four-week moving average came in at 223,000, down 1,750 from the previous week's average, which was revised up by 250 to 224,750.
In corporate news, software company CA surged 18.65% after Broadcom confirmed late Wednesday that it has agreed to take it over for $44.50 a share.
Broadcom shares tumbled 13.76%.
Tesla shares dipped 0.71% after an announcement that it had hit its key deliveries threshold, meaning the $7,500 federal electric vehicle tax credit for new owners is about to start being phased out.
Amazon rallied 2.37%after analysts at Canaccord Genuity boosted their price target on the stock to $2,000.
Dow Jones - Risers
Cisco Systems Inc. (CSCO) $43.58 2.37%
Intel Corp. (INTC) $52.35 2.25%
Microsoft Corp. (MSFT) $104.19 2.17%
United Technologies Corp. (UTX) $127.35 1.98%
Caterpillar Inc. (CAT) $139.39 1.95%
Apple Inc. (AAPL) $191.03 1.68%
Boeing Co. (BA) $345.97 1.59%
Visa Inc. (V) $139.90 1.27%
Merck & Co. Inc. (MRK) $62.66 1.23%
Johnson & Johnson (JNJ) $127.76 1.20%
Dow Jones - Fallers
Procter & Gamble Co. (PG) $78.88 -0.34%
Coca-Cola Co. (KO) $44.66 -0.27%
Verizon Communications Inc. (VZ) $51.24 -0.19%
Dowdupont Inc. (DWDP) $66.26 -0.08%
Walmart Inc. (WMT) $86.52 -0.01%
General Electric Co. (GE) $13.99 0.00%
Nike Inc. (NKE) $77.37 0.01%
Exxon Mobil Corp. (XOM) $82.69 0.12%
Walt Disney Co. (DIS) $108.26 0.19%
McDonald's Corp. (MCD) $159.10 0.32%
S&P 500 - Risers
CA Inc. (CA) $44.15 18.65%
Keurig Dr Pepper Inc. (KDP) $25.00 4.17%
Intuitive Surgical Inc. (ISRG) $525.00 4.12%
Autodesk Inc. (ADSK) $137.46 3.96%
Spectra Energy Corp. (SE) $16.09 3.81%
Texas Instruments Inc (TXN) $115.84 3.65%
Activision Blizzard Inc. (ATVI) $81.37 3.51%
Red Hat Inc. (RHT) $150.00 3.45%
Illumina Inc. (ILMN) $304.69 3.44%
Endo International Plc (ENDP) $11.21 3.41%
S&P 500 - Fallers
Broadcom Inc. (AVGO) $209.98 -13.74%
L Brands Inc (LB) $32.34 -12.05%
Synchrony Financial (SYF) $32.96 -5.29%
Urban Outfitters Inc. (URBN) $44.29 -2.44%
Campbell Soup Co. (CPB) $41.37 -2.43%
Helmerich & Payne Inc. (HP) $64.12 -2.33%
Invesco Ltd. (IVZ) $26.04 -2.25%
Southwestern Energy Co. (SWN) $5.36 -2.19%
Perrigo Company plc (PRGO) $76.03 -2.19%
Frontier Communications Co. (FTR) $5.12 -2.10%
Nasdaq 100 - Risers
CA Inc. (CA) $44.15 18.65%
Mercadolibre Inc. (MELI) $318.05 4.88%
Workday, Inc. (WDAY) $137.31 4.32%
Intuitive Surgical Inc. (ISRG) $525.00 4.12%
Align Technology Inc. (ALGN) $362.82 4.00%
Autodesk Inc. (ADSK) $137.46 3.96%
Baidu Inc. (BIDU) $271.45 3.90%
Texas Instruments Inc (TXN) $115.84 3.65%
Activision Blizzard Inc. (ATVI) $81.37 3.51%
Illumina Inc. (ILMN) $304.69 3.44%
Nasdaq 100 - Fallers
Broadcom Inc. (AVGO) $209.98 -13.74%
Netflix Inc. (NFLX) $413.50 -1.23%
Twenty-First Century Fox Inc Class A (FOXA) $47.38 -0.86%
Twenty-First Century Fox Inc Class B (FOX) $47.04 -0.76%
J.B. Hunt Transport Services Inc. (JBHT) $120.85 -0.75%
Tesla Inc (TSLA) $316.71 -0.71%
Liberty Global plc Series A (LBTYA) $28.78 -0.62%
Dish Network Corp. (DISH) $33.38 -0.39%
Liberty Global plc Series C (LBTYK) $28.01 -0.32%
CSX Corp. (CSX) $64.68 -0.20%