US close: Stocks end on mixed note, North Korea threats weigh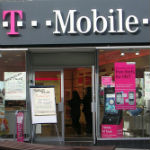 Wall Street ended the session on a mixed note, with a threat from North Korea's top diplomatic official weighing on sentiment.
At the closing bell, the Dow Jones Industrial Average had dipped 0.04% or 9.64 points to trade at 22,349.59, with the S&P 500 up by 0.06% or 1.62 points to 2,502.22 alongside it and the Nasdaq Composite higher by 0.07% or 4.23 points to 6,426.92.
From a sector standpoint, the best performing areas of the market were: Electronic office equipment (2.18%), Mobile telecommunications (2.05%) and Telecommunications (1.39%).
Speaking at a United Nations meeting in New York late on Thursday, North Korea's foreign minister Ri Yong Ho said the country could consider a nuclear test of "unprecedented scale".
Meanwhile, in a statement reported by North Korea's official news agency, Kim Jong Un said US President Donald Trump is "deranged" and will "pay dearly" for his threats. He added that his country would consider "the hardest level of hardline countermeasure in history" against the US.
His comments came after Trump delivered a speech at the United Nations earlier in the week in which he pledged to destroy North Korea if the US was attacked.
Acting as a backdrop, markets were also keeping a close eye on several Fed speakers. Speaking earlier in the day from the Swiss National Bank, San Francisco Fed chief John Williams reportedly held out the possibility of an interest rate hike as soon as in December.
However, he also indicated that in his view the "new normal" for the Fed funds rate - the US central bank's main policy rate - was around 2.5%.
He was joined later in the day by his opposite number at the Dallas Fed, Robert Kaplan, who according to Reuters suggested the equilibrium rate of interest lay at 2.25%.
Alongside those remarks, the yield on the benchmark two-year US Treasury was one basis point lower to 1.43%, but off an overnight low of 1.42%.
In parallel, IHS Markit reported a modest drop in its composite purchasing managers' index for the US manufacturing and services sector from 55.3 in August to 54.6 for September.
Nonetheless, the survey compiler labelled the economy's performance "resilient" given the disruptions from various hurricanes.
Meanwhile, Baker Hughes reported that the weekly US oil rig count dropped by five to 744.
On the corporate front, Sprint shares were wanted on the heels of a report that it was now nearer to agreeing on a tie-up with T-Mobile. However, at the weekend, Bloomberg reported that Sprint's majority owner, Softbank, might be willing to accept an offer that valued the US telecoms carrier at near its current market capitalisation of $34bn.
shares in biopharmaceuticals group Versartis crashed after it said late on Thursday that its drug somavaratan did not meet its primary endpoint in a phase 3 trial.
Elsewhere, Phillips 66 Partners said it had reached an agreement to buy assets from Phillips 66 in a transaction worth $2.4bn.
Stock in CarMax was a top riser after the used car retailer posted second quarter earnings and sales of 98 cents per share and $4.39bn, respectively.
Dow Jones - Risers
Cisco Systems Inc. (CSCO) $33.37 2.05%
Verizon Communications Inc. (VZ) $49.90 1.96%
Chevron Corp. (CVX) $117.29 0.70%
Home Depot Inc. (HD) $159.97 0.49%
General Electric Co. (GE) $24.87 0.48%
Travelers Company Inc. (TRV) $122.09 0.45%
United Technologies Corp. (UTX) $115.01 0.45%
Microsoft Corp. (MSFT) $74.41 0.27%
Visa Inc. (V) $105.56 0.24%
Coca-Cola Co. (KO) $45.49 0.20%
Dow Jones - Fallers
Unitedhealth Group Inc. (UNH) $193.03 -1.12%
Apple Inc. (AAPL) $151.89 -0.98%
Merck & Co. Inc. (MRK) $65.18 -0.72%
Wal-Mart Stores Inc. (WMT) $79.53 -0.60%
Procter & Gamble Co. (PG) $92.24 -0.43%
Walt Disney Co. (DIS) $98.60 -0.29%
Caterpillar Inc. (CAT) $124.41 -0.29%
Johnson & Johnson (JNJ) $131.39 -0.27%
JP Morgan Chase & Co. (JPM) $94.83 -0.21%
Goldman Sachs Group Inc. (GS) $231.00 -0.11%
S&P 500 - Risers
Carmax Inc. (KMX) $74.19 7.77%
L Brands Inc (LB) $39.64 7.51%
Equifax Inc. (EFX) $105.04 6.91%
First Solar Inc. (FSLR) $51.41 5.43%
Navient Corporation (NAVI) $14.78 5.35%
AutoZone Inc. (AZO) $574.13 3.71%
O'Reilly Automotive Inc. (ORLY) $209.59 3.62%
Hewlett Packard Enterprise (HPE) $14.26 3.41%
Southwestern Energy Co. (SWN) $6.01 3.26%
Paychex Inc. (PAYX) $59.75 2.68%
S&P 500 - Fallers
DaVita Inc (DVA) $57.49 -6.15%
SCANA Corp. (SCG) $55.22 -3.43%
Westrock Company (WRK) $55.67 -3.37%
United States Steel Corp. (X) $23.83 -3.37%
Mohawk Inds Inc. (MHK) $245.66 -3.32%
Mattel Inc. (MAT) $14.52 -3.20%
HCP Inc. (HCP) $27.89 -2.45%
Tiffany & Co. (TIF) $87.84 -2.24%
Ventas Inc. (VTR) $66.04 -2.19%
International Paper Co. (IP) $56.05 -2.16%
Nasdaq 100 - Risers
O'Reilly Automotive Inc. (ORLY) $209.59 3.62%
Liberty Interactive Corporation QVC Group (QVCA) $23.76 2.72%
Paychex Inc. (PAYX) $59.75 2.68%
Seagate Technology Plc (STX) $33.57 2.60%
Lam Research Corp. (LRCX) $176.73 2.58%
Texas Instruments Inc (TXN) $88.27 2.58%
Cisco Systems Inc. (CSCO) $33.37 2.05%
Expedia Inc. (EXPE) $145.77 1.85%
Dollar Tree Inc (DLTR) $84.69 1.78%
Liberty Global plc Series A (LBTYA) $34.25 1.72%
Nasdaq 100 - Fallers
Tesla Inc (TSLA) $351.09 -4.20%
Incyte Corp. (INCY) $110.85 -3.65%
Mattel Inc. (MAT) $14.52 -3.20%
NetEase Inc. Ads (NTES) $271.61 -2.16%
Kraft Heinz Co. (KHC) $77.52 -1.89%
JD.com, Inc. (JD) $42.37 -1.42%
Amazon.Com Inc. (AMZN) $955.10 -0.99%
Apple Inc. (AAPL) $151.89 -0.98%
Nvidia Corp. (NVDA) $179.00 -0.97%
Ctrip.Com International Ltd. Ads (CTRP) $52.91 -0.95%