US close: S&P takes a breather after seven-day run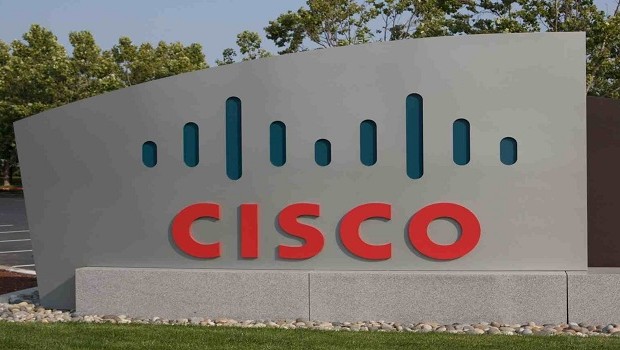 Some steam escaped from the S&P 500 and Nasdaq after their seven-day winning spree, though the Dow was lifted by a handful of tech stocks while the dollar fell.
The Dow Jones Industrial Average inched back from early losses to rise 7.9 points to extend its record to 20,619.77 at the close, while the S&P 500 dipped 2 points to 2,347.22 and the Nasdaq lost 4.5 points to end at 5,814.9.
Meanwhile, oil prices were somewhat mixed, with a choppy West Texas Intermediate up 0.6% to $53.44 per barrel and Brent crude flat at $55.75.
In currency markets, the greenback was having a tough time, down 0.2% against the pound at 1.2489, 0.7% versus the euro at 1.0675 and 0.8% weaker against the yen at 113.26.
With Thursday's US economic data being mostly positive, the US dollar's was difficult to pinpoint, said analyst Michael Hewson at CMC Markets.
However he suggested it stemmed from Federal Reserve Vice Chair Stanley Fischer's comments to Bloomberg in the morning that the FOMC was moving closer to the central bank's target rate for inflation, and as such the time was getting closer to the optimum level for another hike.
"While these comments were broadly in line with Janet Yellen's they still don't chime with the prospect of a move in March, and that may well be behind today's US dollar weakness. That may change if [personal consumption expenditure], the Fed's preferred inflation measure hits 2%, it is currently at 1.7%."
Looking further into the day's data, the Philadelphia Fed manufacturing index surged to 43.3 from 23.6 in January, remaining in positive territory for seven consecutive months and smashing expectations for a decline to 18.0. Meanwhile, the index for current new orders increased 12 points from January, while the shipments index was up eight points.
US housing starts fell 2.6% in January to a seasonally-adjusted annual rate of 1.25m from December's rate, which was revised up to 1.28m from 1.23m. Analysts had expected starts to come in at 1.23m. On the year, housing starts were up 10.5%.
On the data front, US initial jobless claims were up 5,000 to 239,00 from the previous week's unrevised level. Analysts had expected claims to jump to 245,000. The four-week moving average came in at 245,250, up 500 from the previous week's average, which was revised up from 244,250.
In corporate news, Cisco Systems was 3.24% higher after it reported better-than-expected results late on Wednesday.
Coca-Cola was higher as its Greek bottling affiliate CHBC impressed with final results in London.
On the downside, media company CBS Corp shaved off 1.27% and food giant Kraft Heinz was 4.29% weaker after beating analysts' expectations.
Dean Foods dipped 8.02% after quarterly profit missed expectations and it posted a downbeat outlook for 2017.
Wendy's fell 5.72% after the fast food company's fourth quarter sales rose but profit fell.
Fourth-quarter earnings for S&P 500 companies were up roughly 7.3%, the strongest growth since the third quarter of 2014, according to Reuters.
Snap, holding company for Snapchat, set out that it expected a valuation of up to $22.2bn for when it makes its Wall Street initial public offer.
Dow Jones - Risers
Cisco Systems Inc. (CSCO) $33.60 2.38%
Coca-Cola Co. (KO) $41.20 1.88%
Intel Corp. (INTC) $36.41 1.00%
3M Co. (MMM) $183.43 0.94%
Boeing Co. (BA) $170.80 0.89%
Verizon Communications Inc. (VZ) $48.47 0.79%
Johnson & Johnson (JNJ) $118.08 0.75%
Travelers Company Inc. (TRV) $121.79 0.67%
Walt Disney Co. (DIS) $110.71 0.48%
General Electric Co. (GE) $30.45 0.33%
Dow Jones - Fallers
Chevron Corp. (CVX) $110.67 -1.68%
Exxon Mobil Corp. (XOM) $82.30 -1.03%
Caterpillar Inc. (CAT) $98.26 -0.77%
Nike Inc. (NKE) $56.29 -0.62%
Home Depot Inc. (HD) $141.54 -0.46%
Goldman Sachs Group Inc. (GS) $249.44 -0.44%
Unitedhealth Group Inc. (UNH) $163.65 -0.39%
Procter & Gamble Co. (PG) $90.79 -0.36%
E.I. du Pont de Nemours and Co. (DD) $77.78 -0.19%
Visa Inc. (V) $87.41 -0.15%
S&P 500 - Risers
Stericycle Inc. (SRCL) $83.35 7.70%
NetApp Inc. (NTAP) $40.56 4.19%
International Flavors & Fragrances Inc. (IFF) $124.00 4.09%
Entergy Corp. (ETR) $72.77 2.83%
Duke Energy Corp. (DUK) $78.90 2.76%
Cisco Systems Inc. (CSCO) $33.60 2.38%
American International Group Inc. (AIG) $62.27 2.33%
Laboratory Corporation of America Holdings (LH) $139.13 2.02%
NiSource Inc. (NI) $22.67 1.98%
Coca-Cola Co. (KO) $41.20 1.88%
S&P 500 - Fallers
TripAdvisor Inc. (TRIP) $46.92 -10.97%
Range Resources Corp. (RRC) $31.24 -5.33%
Mondelez International Inc. (MDLZ) $43.20 -4.78%
Southwestern Energy Co. (SWN) $8.61 -4.65%
Zoetis Inc (ZTS) $52.78 -4.30%
Nordstrom Inc. (JWN) $44.18 -4.21%
Kraft Heinz Co. (KHC) $87.28 -4.19%
Chesapeake Energy Corp. (CHK) $6.08 -3.80%
Alcoa Corporation (AA) $36.46 -3.72%
Williams Companies Inc. (WMB) $27.99 -3.45%
Nasdaq 100 - Risers
Liberty Global Plc Lilac Class C (LILAK) $25.50 16.81%
Liberty Global Plc Lilac Class A (LILA) $25.89 16.15%
NetEase Inc. Ads (NTES) $298.73 14.08%
Shire Plc Ads (SHPG) $178.70 2.58%
Cisco Systems Inc. (CSCO) $33.60 2.38%
Walgreens Boots Alliance, Inc. (WBA) $85.65 1.66%
Xilinx Inc. (XLNX) $59.61 1.17%
Broadcom Limited (AVGO) $208.18 1.06%
Intel Corp. (INTC) $36.41 1.00%
Cerner Corp. (CERN) $55.61 0.98%
Nasdaq 100 - Fallers
TripAdvisor Inc. (TRIP) $46.92 -10.97%
Mondelez International Inc. (MDLZ) $43.20 -4.78%
Kraft Heinz Co. (KHC) $87.28 -4.19%
Tesla Inc (TSLA) $268.95 -3.86%
Regeneron Pharmaceuticals Inc. (REGN) $372.91 -2.89%
Tractor Supply Company (TSCO) $70.85 -2.58%
Liberty Interactive Corporation QVC Group (QVCA) $19.24 -1.96%
Vertex Pharmaceuticals Inc. (VRTX) $87.70 -1.87%
Nvidia Corp. (NVDA) $107.25 -1.61%
PACCAR Inc. (PCAR) $68.72 -1.55%