US close: S&P 500 notches up sixth weekly gain in a row, as investors come off sidelines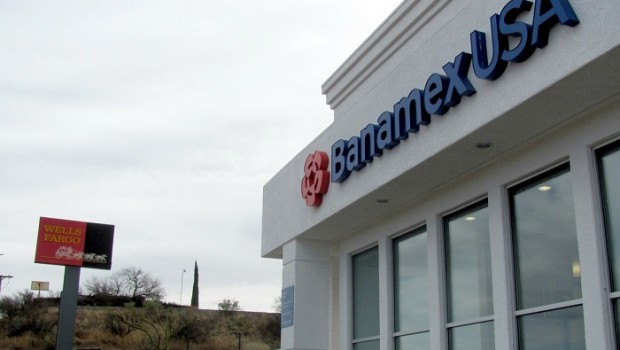 Wall Street continued to climb the proverbial 'wall of worry' as Senate approval of the White House's budget resolution for fiscal year 2018, which many believe paves the way for tax cuts, powered the S&P 500 to a sixth consecutive weekly gain.
Overnight, Senate republicans approved the resolution with 51 votes in favour and 49 against, possibly handing the Trump administration its first significant legislative victory, opening the way to increase the government deficit by $1.5trn over the next decade in part to finance the tax reductions.
However, the measure approved by the Senate needed to be reconciled with a different proposal from the House of Representatives, a process which some observers blieved might take as long as two weeks.
Against that backdrop, by the close of trade in New York the Dow Jones Industrial Average was ahead by 0.71% or 165.59 points at 23,308.63, alongside a gain of 0.51% or 13.11 points on the S&P 500 to 2,575.21 and a 0.36% advance to 6,629.05 for the Nasdaq Composite.
Worth noting, there were possible signs of investors 'warming' to equities, with data from EPFR showing $8.4bn-worth of inflows over the week to 18 October, the first back-to-back gains since March, Bloomberg reported.
From a sector standpoint, the best performing industry groups at the end of the week were: Electronic office equipment (3.04%), Aluminum (2.99%) and Footwear (2.56%).
In parallel, the US dollar spot index was climbing 0.47% to 93.7 and near a one-month high, alongside a seven basis point advance on the 10-year US government bond yield to 2.39%.
To take note of, as a group shares in banks were also sportng hefty gains, with the KBW sector index trading up by 1.58% to 101.17.
Investors were also likely to be eyeing reports that Trump favours Federal Reserve Governor Jerome Powell as the next Fed chairman.
According to Politico, Powell was the leading candidate to become the chair of the US central bank after Trump concluded a series of meetings with five finalists on Thursday.
CMC Markets's Michael Hewson said: "US markets opened at new record highs today, after another record close for the Dow last night, as speculation around the new head of the Federal Reserve continues to gain traction, while the prospect of tax cuts and/or tax reform helped put another floor under US stocks after some initial weakness in early trade yesterday."
On the economic front, the National Association of Realtors reported a 0.7% rise in existing home sales for the month of September to reach an annualised pace of 5.39m (consensus: 5.30m).
Nevertheless, NAR chief economist Lawrence Yun described the gain as "meagre", complaining of a lack of listing and "fast-rising" prices which were crimping budgets.
Versus a year ago existing home sales fell by 1.5%.
In corporate news, stock in General Electric recovered from early weakness after the company's third-quarter earnings missed expectations, with profits taking a hit from restructuring costs.
Procter&Gamble's shares tumbled after the consumer goods giant posted lower than expected fiscal first quarter revenues of $16.65bn.
Elsewhere, PayPal Holdings was in the black after quarterly earnings and revenue on Thursday surpassed expectations, while Skechers surged after an earnings beat late on Thursday.
Dow Jones - Risers
Boeing Co. (BA) $264.69 2.20%
Unitedhealth Group Inc. (UNH) $207.48 2.03%
Goldman Sachs Group Inc. (GS) $244.73 1.98%
Cisco Systems Inc. (CSCO) $34.25 1.48%
JP Morgan Chase & Co. (JPM) $99.50 1.43%
United Technologies Corp. (UTX) $120.93 1.21%
Wal-Mart Stores Inc. (WMT) $87.43 1.20%
Microsoft Corp. (MSFT) $78.81 1.16%
General Electric Co. (GE) $23.83 1.06%
3M Co. (MMM) $221.29 0.94%
Dow Jones - Fallers
Procter & Gamble Co. (PG) $88.25 -3.65%
Coca-Cola Co. (KO) $46.37 -0.45%
Caterpillar Inc. (CAT) $131.33 -0.14%
McDonald's Corp. (MCD) $166.28 -0.12%
E.I. du Pont de Nemours and Co. (DD) $83.93 -0.00%
Travelers Company Inc. (TRV) $133.32 0.11%
Home Depot Inc. (HD) $163.37 0.12%
Apple Inc. (AAPL) $156.25 0.17%
Merck & Co. Inc. (MRK) $63.88 0.20%
American Express Co. (AXP) $92.09 0.21%
S&P 500 - Risers
Tenet Healthcare Corp. (THC) $14.66 9.65%
Under Armour Inc. Class A (UAA) $17.48 6.26%
Dover Corp. (DOV) $94.95 6.09%
Paypal Holdings Inc (PYPL) $70.97 5.53%
Signet Jewelers Ltd (SIG) $65.97 4.85%
Macy's Inc. (M) $21.17 4.83%
Ralph Lauren Corp (RL) $90.41 4.62%
Synchrony Financial (SYF) $33.04 4.19%
L Brands Inc (LB) $43.75 4.12%
Urban Outfitters Inc. (URBN) $24.63 3.84%
S&P 500 - Fallers
Celgene Corp. (CELG) $121.33 -10.76%
Procter & Gamble Co. (PG) $88.25 -3.65%
Church Dwight Co Inc. (CHD) $46.18 -2.29%
Schlumberger Ltd. (SLB) $63.15 -2.12%
Transocean Ltd. (RIG) $9.95 -2.07%
Endo International Plc (ENDP) $7.72 -2.03%
Host Hotels & Resorts Inc. (HST) $19.46 -1.87%
Kimberly-Clark Corp. (KMB) $113.44 -1.83%
Clorox Co. (CLX) $127.77 -1.81%
Regeneron Pharmaceuticals Inc. (REGN) $432.98 -1.81%
Nasdaq 100 - Risers
Paypal Holdings Inc (PYPL) $70.97 5.53%
Maxim Integrated Products Inc. (MXIM) $52.09 3.99%
Liberty Global Plc Lilac Class C (LILAK) $22.04 3.43%
Intuitive Surgical Inc. (ISRG) $369.58 3.39%
Liberty Global Plc Lilac Class A (LILA) $21.99 3.29%
Illumina Inc. (ILMN) $209.88 2.29%
Adobe Systems Inc. (ADBE) $175.64 2.28%
Lam Research Corp. (LRCX) $205.34 2.17%
Idexx Laboratories Inc. (IDXX) $164.71 1.94%
Dentsply International Inc. (XRAY) $61.84 1.93%
Nasdaq 100 - Fallers
Celgene Corp. (CELG) $121.33 -10.76%
Ctrip.Com International Ltd. Ads (CTRP) $48.35 -2.91%
Tesla Inc (TSLA) $345.10 -1.91%
Regeneron Pharmaceuticals Inc. (REGN) $432.98 -1.81%
Shire Plc Ads (SHPG) $145.25 -1.74%
T-Mobile Us, Inc. (TMUS) $60.46 -1.71%
O'Reilly Automotive Inc. (ORLY) $205.90 -1.62%
Starbucks Corp. (SBUX) $54.57 -1.50%
Biogen Inc (BIIB) $338.10 -1.26%
Alexion Pharmaceuticals Inc. (ALXN) $139.02 -1.03%