US close: Markets in the red as Senate Republicans reveal their tax plans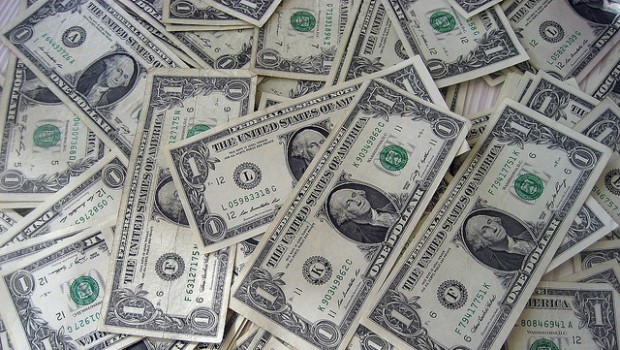 US markets finished lower on Thursday as investors dealt with more earnings news and details on the Senate's tax bill.
The Dow Jones Industrial Average was off 0.43% at 23,461.94, the S&P 500 was down 0.38% at 2,584.62, and the Nasdaq 100 was 0.53% softer at 6,312.21.
Senate Republicans took the wraps off their tax plan on Thursday, which has some slight differences to the one currently making its way through the House of Representatives.
Under the plan, corporate tax would be slashed to 20% from the current 35%, although it's understood that would be delayed until 2019, rather than coming into effect next year as it would under the House bill.
It would keep the number of individual tax brackets at seven - House Republicans want four - while cutting the 15% tax bracket to 12%, and shaving the top rate slightly to 38.5%.
In keeping with the House plan, Senate republicans want to almost-double the standard deduction to $12,000 and $24,000 for individuals and married couples respectively, while removing federal deductions for state and local taxes.
It would, however, not make any changes to mortgage interest deductions, which currently allow deductions on interest for mortgage debt of up to $1m.
The House bill has that figure capped at $500,000 comparatively.
On the economic front, the number of Americans filing for unemployment benefits rose more than expected last week, according to data from the Labor Department.
US initial jobless claims were up 10,000 from the previous week's unrevised level to 239,000. Economists had been expecting a smaller increase to 231,000.
Meanwhile, the four week moving average fell by 1,250 from the previous week's unrevised average to 231,250, marking the lowest level for this average since March 1973, when it was 227,750.
"After a run of lower-than-expected claims, this week's number is back at the pre-hurricane trend," Pantheon Macroeconomics said.
"But the weekly data are wildly erratic, and the four-week moving average is just 231.25K.
"That's consistent with the strength of leading indicators of hiring and, taken together, all the labour data we follow point to sustained 200K-plus payroll readings over the next few months."
Back on Wall Street, it was the worst close for a number of sessions, with analysts pointing out that the declines followed similar moves in Europe and Asia as investors struggled for direction in a relatively slow news week.
"That's not to say these declines will be sustained - the evidence suggests the buy the dip mentality is alive and well in the markets - but any corrections, however small, will likely be welcomed by investors who crave some more volatility in the markets," noted Oanda's Craig Erlam earlier in the day.
"Perhaps the reports of delayed implementation period for corporate tax cuts has taken some of the shine off the rally but I don't think it will make much difference, as long as it ultimately passes."
In corporate news, Sage Therapeutics rocketed 54.25% after the company said its drug to treat postpartum depression met the main goal in two late-stage studies.
Office Depot was in focus, rising 7.64% after saying third-quarter profit fell 17%, while Kohl's shares rose 0.93% after the release of its third-quarter earnings.
Shares in housebuilder D. R. Horton were 1.3% firmer as it posted a 10% jump in quarterly profit amid higher home sales.
Dow Jones - Risers
Walt Disney Co. (DIS) $102.68 1.05%
Travelers Company Inc. (TRV) $134.49 0.76%
Nike Inc. (NKE) $56.13 0.66%
Exxon Mobil Corp. (XOM) $83.99 0.60%
Goldman Sachs Group Inc. (GS) $240.79 0.41%
Unitedhealth Group Inc. (UNH) $211.56 0.36%
Procter & Gamble Co. (PG) $87.78 0.23%
Coca-Cola Co. (KO) $46.25 0.15%
Wal-Mart Stores Inc. (WMT) $90.32 0.04%
Chevron Corp. (CVX) $117.24 0.00%
Dow Jones - Fallers
Caterpillar Inc. (CAT) $135.34 -2.50%
McDonald's Corp. (MCD) $167.00 -1.82%
American Express Co. (AXP) $93.75 -1.70%
United Technologies Corp. (UTX) $118.37 -1.59%
Cisco Systems Inc. (CSCO) $34.05 -1.30%
Boeing Co. (BA) $262.70 -1.29%
Dowdupont Inc. (DWDP) $70.26 -1.28%
General Electric Co. (GE) $19.99 -1.09%
Verizon Communications Inc. (VZ) $45.08 -0.88%
Intel Corp. (INTC) $46.30 -0.86%
S&P 500 - Risers
Mallinckrodt Plc Ordinary Shares (MNK) $22.23 11.11%
Macy's Inc. (M) $19.50 11.05%
Perrigo Company plc (PRGO) $87.99 8.36%
Macerich Co (MAC) $62.42 6.07%
H&R Block Inc. (HRB) $25.40 5.75%
Southwestern Energy Co. (SWN) $6.49 5.70%
Signet Jewelers Ltd (SIG) $70.85 5.29%
Diamond Offshore Drilling Inc. (DO) $17.53 4.97%
Mattel Inc. (MAT) $13.93 4.74%
Nordstrom Inc. (JWN) $40.03 4.52%
S&P 500 - Fallers
Csra Inc. (CSRA) $29.03 -8.51%
Alcoa Corporation (AA) $43.33 -7.75%
DaVita Inc (DVA) $55.11 -6.53%
Johnson Controls International plc (JCI) $38.51 -6.08%
CenturyLink Inc. (CTL) $15.48 -4.56%
Stericycle Inc. (SRCL) $64.06 -4.53%
KLA-Tencor Corp. (KLAC) $102.40 -4.37%
Newell Brands Inc (NWL) $30.10 -4.17%
Xilinx Inc. (XLNX) $70.76 -3.88%
CIGNA Corp. (CI) $197.49 -3.88%
Nasdaq 100 - Risers
Liberty Interactive Corporation QVC Group (QVCA) $23.27 8.03%
Dish Network Corp. (DISH) $50.30 3.22%
Vodafone Group Plc ADS (VOD) $29.67 2.99%
Twenty-First Century Fox Inc Class B (FOX) $28.13 2.85%
Priceline Group Inc (PCLN) $1,703.14 2.53%
Mercadolibre Inc. (MELI) $266.41 2.43%
Norwegian Cruise Line Holdings Ltd. - Ordinary Shares (NCLH) $56.89 2.39%
Mylan Inc. (MYL) $38.08 2.26%
Twenty-First Century Fox Inc Class A (FOXA) $28.70 2.17%
Tractor Supply Company (TSCO) $61.88 2.04%
Nasdaq 100 - Fallers
KLA-Tencor Corp. (KLAC) $102.40 -4.37%
Xilinx Inc. (XLNX) $70.76 -3.88%
eBay Inc. (EBAY) $35.69 -3.57%
Cintas Corp. (CTAS) $145.43 -2.79%
Maxim Integrated Products Inc. (MXIM) $53.81 -2.75%
Applied Materials Inc. (AMAT) $55.48 -2.53%
Analog Devices Inc. (ADI) $89.70 -2.50%
Broadcom Limited (AVGO) $265.64 -2.48%
CSX Corp. (CSX) $50.23 -2.45%
Lam Research Corp. (LRCX) $206.29 -2.34%