US close: Markets finish softer as bank stocks fall flat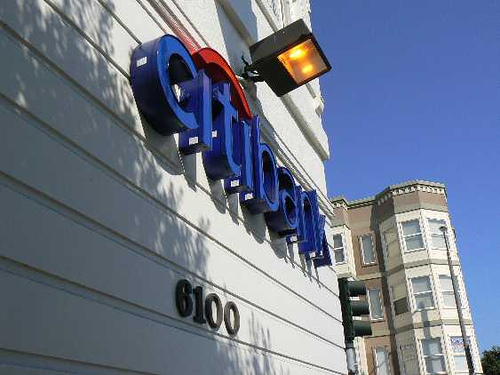 Wall Street finished on a downbeat note on Thursday, as traders took some money off the table following the latest earnings updates out of Citigroup and JPMorgan and somewhat dovish remarks by a trio of top Fed officials.
The Dow Jones Industrial Average lost 0.14% to 22,841.01, the S&P 500 was off 0.17% at 2,550.93 and the Nasdaq 100 was 0.19% softer at 6,069.99.
Weighing on lenders was US Federal Reserve governor Lael Brainard who, speaking at the annual meeting of the International Monetary Fund and World Bank, said that US inflationary headwinds now appeared to be "a little more" structural than cyclical.
She also noted that a persistently low neutral interest rate had "big implications".
Another Fed governor, Jerome Powell, indicated that policy tightening should remain gradual so long as the economy evolved as anticipated.
Overnight on Wednesday, the minutes of the US central bank's last policy meeting had indicated that "many participants" had shown concern that low inflation readings might not only reflect transitory factors.
However, some market observers remained wary of lofty valuations even for benchmarks such as the S&P 500.
In economic news, initial jobless claims in the US fell by 15,000 over the week ending on 7 October to reach 243,000, against consensus forecasts for 250,000, according to the Bureau of Labor Statistics.
Wholesale prices advanced at a 0.4% month-on-month and 2.6% year-on-year clip last month, as forecast by economists.
On the corporate front, shares in Citigroup lost ground, falling 3.42% despite reporting third quarter earnings per share of $1.42 against forecasts for $1.32, on the back of $18.2bn in revenues, well ahead of forecasts for $17.9bn.
JPMorgan Chase & Co stock was also trading on the back foot, finishing down 0.75% even after posted better than expected earnings per share for the latest three-month stretch, albeit alongside falling market revenues and higher credit loss provisions.
Dow Jones - Risers
Caterpillar Inc. (CAT) $129.99 1.08%
Microsoft Corp. (MSFT) $77.12 0.92%
United Technologies Corp. (UTX) $118.84 0.91%
Procter & Gamble Co. (PG) $92.16 0.75%
3M Co. (MMM) $217.54 0.50%
McDonald's Corp. (MCD) $163.85 0.47%
Wal-Mart Stores Inc. (WMT) $86.11 0.43%
Travelers Company Inc. (TRV) $126.00 0.27%
Boeing Co. (BA) $261.92 0.18%
Johnson & Johnson (JNJ) $136.83 0.13%
Dow Jones - Fallers
Walt Disney Co. (DIS) $96.93 -1.64%
Unitedhealth Group Inc. (UNH) $192.92 -1.20%
Goldman Sachs Group Inc. (GS) $239.79 -1.07%
Verizon Communications Inc. (VZ) $48.33 -1.04%
Cisco Systems Inc. (CSCO) $33.26 -0.98%
JP Morgan Chase & Co. (JPM) $95.99 -0.88%
International Business Machines Corp. (IBM) $146.97 -0.40%
Home Depot Inc. (HD) $164.60 -0.40%
Nike Inc. (NKE) $50.80 -0.39%
American Express Co. (AXP) $91.61 -0.38%
S&P 500 - Risers
Host Hotels & Resorts Inc. (HST) $19.40 3.91%
XL Group Ltd (XL) $40.67 3.35%
Fastenal Co. (FAST) $45.94 3.21%
W.W. Grainger Inc. (GWW) $177.55 2.93%
CF Industries Holdings Inc. (CF) $35.82 2.66%
J.B. Hunt Transport Services Inc. (JBHT) $108.35 2.53%
ConAgra Brands Inc (CAG) $34.59 2.37%
Iron Mountain Inc (New) (IRM) $39.81 2.23%
FirstEnergy Corp. (FE) $32.45 1.95%
Cabot Oil & Gas Corp. (COG) $26.00 1.92%
S&P 500 - Fallers
Endo International Plc (ENDP) $8.24 -8.24%
PG&E Corp. (PCG) $64.50 -6.72%
AT&T Inc. (T) $35.86 -6.10%
Juniper Networks Inc. (JNPR) $25.48 -5.17%
Tenet Healthcare Corp. (THC) $13.87 -4.41%
Gap Inc. (GPS) $27.21 -4.26%
Comcast Corp. (CMCSA) $35.95 -3.93%
Signet Jewelers Ltd (SIG) $61.59 -3.90%
Discovery Communications Inc. Class C (DISCK) $18.23 -3.70%
Discovery Communications Inc. Class A (DISCA) $19.28 -3.60%
Nasdaq 100 - Risers
Fastenal Co. (FAST) $45.94 3.21%
J.B. Hunt Transport Services Inc. (JBHT) $108.35 2.53%
Idexx Laboratories Inc. (IDXX) $161.76 2.33%
Dentsply International Inc. (XRAY) $58.41 1.90%
Paypal Holdings Inc (PYPL) $68.86 1.59%
Intuit Inc. (INTU) $145.86 1.53%
Paychex Inc. (PAYX) $64.42 1.48%
Activision Blizzard Inc. (ATVI) $62.05 1.12%
NetEase Inc. Ads (NTES) $271.76 1.10%
Incyte Corp. (INCY) $112.73 0.99%
Nasdaq 100 - Fallers
Mercadolibre Inc. (MELI) $246.26 -10.28%
Ulta Salon, Cosmetics & Fragrance Inc. (ULTA) $190.16 -8.53%
Dish Network Corp. (DISH) $49.03 -5.07%
Comcast Corp. (CMCSA) $35.95 -3.93%
Discovery Communications Inc. Class C (DISCK) $18.23 -3.70%
Discovery Communications Inc. Class A (DISCA) $19.28 -3.60%
JD.com, Inc. (JD) $38.51 -2.80%
Charter Communications Inc. (CHTR) $355.71 -2.58%
Viacom Inc. Class B (VIAB) $24.57 -2.54%
Micron Technology Inc. (MU) $40.58 -2.48%