US close: Markets finish higher amid busy earnings season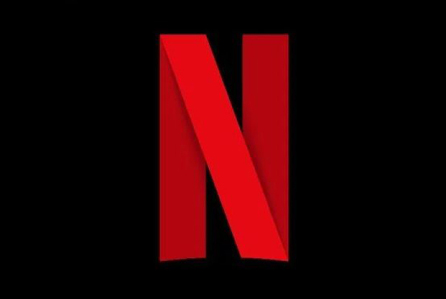 US markets finished in the green on Tuesday, with the Dow closing just short of the 23,000 mark which it breached for the first time ever earlier in the session, amid a busy third quarter earnings season on Wall Street.
The Dow Jones Industrial Average finished up 0.18% at 22,997.44, the S&P 500 added 0.07% to 2,559.36, and the Nasdaq 100 ended the session 0.13% firmer at 6,122.61.
Morgan Stanley was on the front foot, rising 0.37% after it reported an 11% jump in quarterly profit thanks to a solid performance from its investment banking and wealth management businesses.
Gains for the Wall Street heavyweight traded in contrast to Goldman Sachs, with shares in the latter closing 2.61% lower despite having managed to beat the Street consensus for both quarterly earnings and sales.
Instead, investors seemed very much focused on a 26% drop in fixed income trading revenues.
Netflix was also in the red by 1.58% - but still not far off its 52-week highs - even after it said late on Monday that it added more new subscribers than expected in the third quarter.
The video streaming company added 5.3 million subscribers against expectations of 4.5 million.
Health insurer UnitedHealth Group and Johnson & Johnson were top gainers following their latest updates to investors, finishing the session up 5.53% and 3.43% respectively.
Harley-Davidson was also in focus, rising 2.04% even after the motorcycle maker said third-quarter profit declined 40% amid weakened demand.
Sears was also active after the chief investment officer of the second-largest shareholder stepped down from the struggling department store chain's board of directors - its shares closed 3.34% lower.
IBM was down just 0.2% ahead of reporting its figures after the market close.
Despite some well-received earnings, FXTM analyst Hussein Sayed was cautious.
"All three major US indices reached new record highs yesterday, but investors have got used to this, and record highs are no longer making headlines.
"For those who have been waiting for a correction to buy the dips, they have missed the opportunity."
Sayed said the threat of nuclear war, expectations of higher interest rates, hurricanes and terrorist attacks all failed to pull markets from record levels.
"Equity strategists have been forced to adjust their year-end target higher for US indices, although little justification is provided.
"Valuations are becoming incredibly overstretched, yet investors do not seem to worry."
Dow Jones - Risers
Unitedhealth Group Inc. (UNH) $203.89 5.53%
Johnson & Johnson (JNJ) $140.90 3.43%
Nike Inc. (NKE) $52.00 1.23%
Verizon Communications Inc. (VZ) $48.42 0.64%
Pfizer Inc. (PFE) $36.21 0.61%
Apple Inc. (AAPL) $160.47 0.37%
Wal-Mart Stores Inc. (WMT) $85.98 0.28%
Walt Disney Co. (DIS) $98.36 0.27%
United Technologies Corp. (UTX) $119.36 0.26%
McDonald's Corp. (MCD) $165.40 0.24%
Dow Jones - Fallers
Goldman Sachs Group Inc. (GS) $235.93 -2.61%
General Electric Co. (GE) $23.19 -0.73%
Caterpillar Inc. (CAT) $130.52 -0.71%
Visa Inc. (V) $107.54 -0.68%
Home Depot Inc. (HD) $163.35 -0.53%
3M Co. (MMM) $217.71 -0.44%
Boeing Co. (BA) $258.57 -0.43%
Procter & Gamble Co. (PG) $92.80 -0.37%
American Express Co. (AXP) $91.68 -0.29%
JP Morgan Chase & Co. (JPM) $97.62 -0.22%
S&P 500 - Risers
W.W. Grainger Inc. (GWW) $205.42 12.65%
PG&E Corp. (PCG) $57.44 7.51%
Unitedhealth Group Inc. (UNH) $203.89 5.53%
Tenet Healthcare Corp. (THC) $13.60 5.34%
Navient Corporation (NAVI) $12.20 4.01%
Johnson & Johnson (JNJ) $140.90 3.43%
Centene Corp. (CNC) $93.78 3.17%
Advance Auto Parts (AAP) $88.09 3.02%
Chipotle Mexican Grill Inc. (CMG) $329.32 2.82%
Universal Health Services Inc. (UHS) $108.46 2.73%
S&P 500 - Fallers
Mosaic Company (MOS) $21.07 -3.84%
CenturyLink Inc. (CTL) $19.02 -3.74%
Micron Technology Inc. (MU) $40.39 -2.65%
Teradata Corp. (TDC) $32.09 -2.61%
Goldman Sachs Group Inc. (GS) $235.93 -2.61%
Transocean Ltd. (RIG) $10.79 -2.44%
Charles Schwab Corp. (SCHW) $43.39 -2.41%
Gap Inc. (GPS) $26.55 -2.39%
NRG Energy Inc. (NRG) $26.00 -2.38%
Level 3 Communications, Inc. (LVLT) $53.54 -2.23%
Nasdaq 100 - Risers
Ulta Salon, Cosmetics & Fragrance Inc. (ULTA) $202.28 4.43%
CSX Corp. (CSX) $54.23 2.63%
Biogen Inc (BIIB) $344.47 2.62%
Hologic Inc. (HOLX) $36.81 2.53%
Amgen Inc. (AMGN) $186.19 2.36%
Liberty Interactive Corporation QVC Group (QVCA) $22.92 1.78%
Alexion Pharmaceuticals Inc. (ALXN) $143.16 1.65%
Celgene Corp. (CELG) $138.86 1.57%
Tesla Inc (TSLA) $355.75 1.47%
Fastenal Co. (FAST) $47.94 1.44%
Nasdaq 100 - Fallers
Liberty Global Plc Lilac Class A (LILA) $21.91 -3.78%
Liberty Global Plc Lilac Class C (LILAK) $22.20 -2.97%
Micron Technology Inc. (MU) $40.39 -2.65%
Shire Plc Ads (SHPG) $152.05 -2.08%
Broadcom Limited (AVGO) $242.62 -1.64%
Netflix Inc. (NFLX) $199.48 -1.58%
Ctrip.Com International Ltd. Ads (CTRP) $54.61 -1.55%
Seagate Technology Plc (STX) $33.96 -1.54%
Charter Communications Inc. (CHTR) $357.84 -1.31%
Electronic Arts Inc. (EA) $115.98 -1.28%