London pre-open: Weak Chinese trade data set to weight at start of trading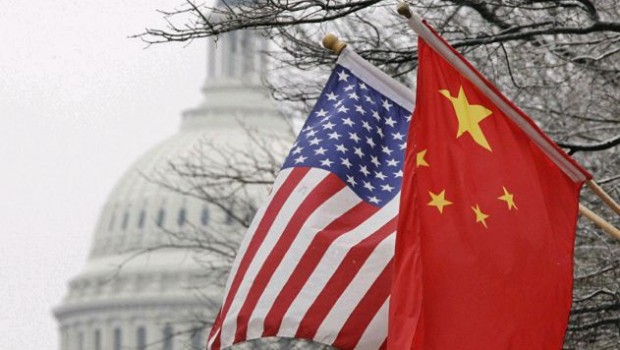 Stock futures were pointing to a lower start following the release of weaker-than-expected Chinese trade numbers overnight.
The Footsie was seen starting the session 15 points lower to 7,517.
International trade flows into and out of the People's Republic of China weakened noticeably in July, indicating that Asia's largest economy may not have gotten off to quite as strong a start to the third quarter as had been believed, according to economists.
Exports from China slowed from a 17.3% year-on-year clip in June to 11.2% for July (consensus: 14.8%). Imports fared just as poorly, with purchases from overseas slowing from an annualised pace of 23.1% to 14.7% (consensus: 22.3%).
Commenting on Tuesday's data, Julian Evans-Pritchard at Capital Economics said: "Overall, today's data imply that the Chinese economy may not have had quite as strong a start to Q3 as previously thought."
He was echoed by Michael Hewson, at CMC Markets UK, who said: "This would appear to suggest that while global demand is still positive it may well not be as strong as initially thought, which might be a concern further down the line if it suggests a start of a trend."
Back in the UK, according to the Recruitment and Employment Confederation, the shortage of staff worsened last month as European workers left following the Brexit vote.
No major data releases were scheduled for Tuesday in Britain.
In the States, the NFIB's small business confidence index was scheduled for release at 1100 BST, followed by the JOLTS hiring survey for July at 1500 BST.
Revenue growth down at IHG
InterContinental Hotels Group booked investors in for a 10% interim dividend hike to make up for slower growth in revenue per available room to 2.1% from the 2.7% in the first quarter. Underlying revenue in the first six months of the year of £788m was up 4% year on year, with operating profit rising 7% to $365m and adjusted earnings per share surging 27% to 111.7 cents.
Standard Life posted better-than-expected half-year results, with profits before tax ahead by 6% to £362bn (Numis: £352bn). That was on assets under administration up by 1% to £361.9bn (Numis: £362bn). On a diluted basis, earnings per share jumped 21% to 16.4p, while the interim dividend was raised by 8.2% to 7.0p (Numis: 7.1p). Following its 14 August merger with Aberdeen, the asset manager said it was ready to accelerate its transformation into a diversified world-class investment company.
Bookmaker and gaming firm Paddy Power Betfair saw revenue rise 9% in its first half, it said on Tuesday, to £827m on an underlying pro forma basis. The FTSE 100 company said EBITDA was ahead 21% on the same basis to £220m in the six months to 30 June, with earnings per share up 23% to 181.1p. Its board declared a dividend per share of 65p, an improvement of 25% on the 52p paid at the interim last year.