London pre-open: Stocks to nudge lower amid quiet corporate, economic calendar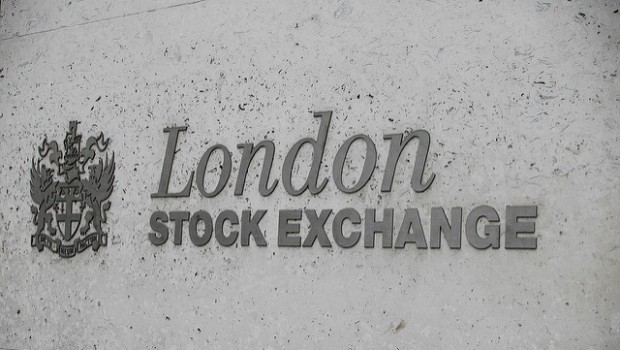 London stocks were set to nudge lower at the open on Monday, with little in the way of corporate or economic news to move markets.
The FTSE 100 was expected to open three points lower at 7,519.
There are no major UK data releases due, but investors will be digesting the latest services figures out of China. The Caixin services purchasing managers' index showed non-manufacturing activity in China expanded at its slowest levels in almost two years last month. The PMI printed at 50.6 compared to 52.7 in August. Meanwhile, the Caixin composite PMI came in at 51.4 from 52.4 in August.
CMC Markets analyst David Madden said: "This poses a small problem for Beijing as the administration is trying to shift the economy more towards a services based one, and the growth of the sector is lagging behind that of the manufacturing industry."
In UK corporate news, AstraZeneca's osimertinib treatment for first-line treatment of patients with advanced metastatic non-small cell lung cancer has been given 'breakthrough therapy designation' by the US drug regulator.
By granting BTD status to the drug, which is branded Tagrisso, as a first-line standard of care in advanced epidermal growth factor receptor mutation-positive NSCLC, came on the back of the FTSE 100 company's FLAURA trial, which increased the median progression-free survival was to 18.9 months from 10.1 with current first-line treatments for previously-untreated patients.
Medical technology business Smith & Nephew announced that Olivier Bohuon has notified the board of his intention to retire by the end of 2018, after seven years as chief executive officer. The FTSE 100 firm;s board said it was now starting a search for a successor. In the meantime, it said Bouhon would continue to lead Smith & Nephew and drive the company's growth initiatives and operating plans.
Lancashire Holdings announced its range for its estimated net ultimate losses arising from hurricanes Harvey, Irma and Maria, and the two recent earthquake loss events in Mexico.
The FTSE 250 company said the aggregate estimated net ultimate losses for those events was expected to be in a range of $106m to $212m after anticipated recoveries from its outwards reinsurance programme, and the impact of outwards and inwards reinstatement premiums. It said that estimate fell well within its modelled loss ranges for such catastrophe events.