London pre-open: Stocks to nudge lower ahead of manufacturing data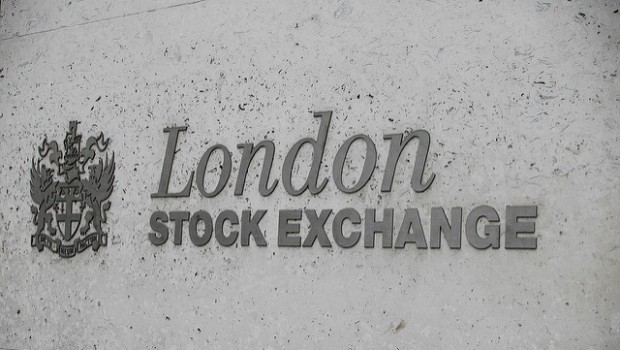 London stocks were set to nudge a touch lower at the open on Tuesday as investors eyed some key manufacturing and industrial production data.
The FTSE 100 was called to open five points lower at 7,502.
London Capital Group said: "The UK's August industrial and manufacturing production data is due today and the analyst expectations are mixed. A satisfactory read could underpin the buy-side. However, the rising tensions at the heart of the Tories, heavy critics on PM Theresa May's Brexit policies and chatter of a potential cabinet reshuffle could keep the pound appetite limited."
Manufacturing and industrial production figures are at 0930 BST, along with trade balance data.
Market participants will also be keeping an eye on Spain as Catalonian President Carles Puigdemont will deliver a speech to lawmakers on the independence referendum.
"If Mr. Puigdemont softens his tone and takes a step back from the possibility of a unilateral declaration of independence, the Spanish stocks and bonds could rally on a temporary relief. On the other hand, a strong rhetoric from the Catalonian President could escalate the political tensions and push investors away from the Spanish regional markets," London Capital Group said.
Investors will be digesting the latest retail sales figures from the British Retail Consortium and KPMG, which showed like-for-like sales rose 1.9% in September, up from a 0.4% increase in the same month last year. Total sales increased by 2.3%.
In UK corporate news, Whitbread announced that its Costa division has acquired 49% of its South China joint venture from its partner, Yueda, for RMB 310m (£35m).
The company said the acquisition would provide full ownership in the "important growth market", and was in line with its strategy to focus on key international opportunities. Costa currently owns 51% of the joint venture, which operates 252 stores in the south of China, including 93 stores in Shanghai.
Outsourcing group Capita has appointed former Amec Foster Wheeler boss Jon Lewis as chief executive to continue its turnaround.
Lewis, who had a 20-year career at oil services giant Halliburton before joining Amec last year and overseeing its takeover by John Wood, will take his seat at Capita from 1 December 2017, where he will allow interim CEO Nick Greatorex to resume his role as finance director.
Domino's Pizza Group posted its third quarter trading update, with group system sales rising 11.9% on an organic basis to £286.4m, or 20.8% on a reported basis.
The FTSE 250 company, which holds the master franchise for the American Domino's Pizza brand in the UK, Ireland, Germany, Switzerland, Liechtenstein and Luxembourg, said UK and Ireland system sales were ahead 11.7% organically to £261.6m in the third quarter, with like-for-like sales growth excluding splits up 8.1% in the UK and 13.1% in Ireland. International system sales rose 25.1% on an organic basis to £24.8m.