London pre-open: Stocks to edge lower despite US gains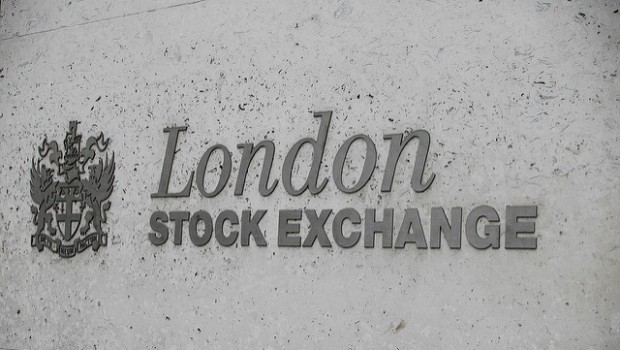 London stocks were set to edge a little lower at the open despite stocks on Wall Street closing at records for a fifth straight session on Wednesday.
The FTSE 100 was seen opening down seven points at 7,295.
CMC Markets' Michael Hewson said: "Whatever political problems President Trump may be having on the staffing front with resignations and the like financial markets remain largely ambivalent, choosing to focus on last week's promise to deliver something 'phenomenal' in a couple of weeks' time, as US markets hit new record highs for the fifth day in a row, driven by banks and financials."
On the corporate front, electricity generation company Drax Group posted its preliminary results for the 2016 calendar year, reporting a "good operational performance", with 65% of electricity generated from renewable biomass during the year and progress made with its strategic initiatives.
The FTSE 250 firm saw its EBITDA fall to £140m from £169m, with underlying earnings less than half what they were in 2015, at £21m against £46m.
Underlying earnings per share stood at 5p, down from 11.3p, although net debt narrowed to £93m from £187m.
Drinks bottler Coca-Cola Hellenic Bottling Company upped its dividend 10% after a calendar year that saw flat volumes and a dip in sales due to currency but much improved profits thanks to improved costs and efficiencies.
For 2017 the FTSE 100-listed group expect volume to continue to grow in developing and emerging markets and to stabilise in more established markets, while margins are seen expanding despite higher input costs.
Vectura Group hit its royalty cap on sales of GlaxoSmithKline´s Ellipta range of products in 2016, one year ahead of forecasts.
The cap was equivalent to £9.0m.
The inhaled airways disease-focused business was also set to record £5.4m of 2016 revenues under a separate single digit percentage royalty agreement with GSK on its Ellipta products.
Eastern European budget airline Wizz Air is to open its first UK airport with base operations at London Luton Airport in June, creating over 30 direct jobs.
The company will open its 28th base on 18 June at Luton, which has operated Wizz Air flights for over a decade, in order to increase the number of routes serviced from the airport to 42.
Epiris, the portfolio manager of buyout fund Electra Private Equity, said its portfolio company AXIO Group has sold aviation intelligence group OAG, to funds managed by Vitruvian Partners for around $215m.
Electra has received proceeds from AXIO of £104m, an uplift of £28m or 37% and equivalent to an increase in its net asset value pf 60p per share on the valuation of Electra's investment at the end of September last year.
There are no major UK data releases due, but in the US, housing starts and jobless claims are at 1330 GMT, along with the Philadelphia Fed manufacturing survey.