London pre-open: Stocks to edge lower as investors mull China data; M&S in focus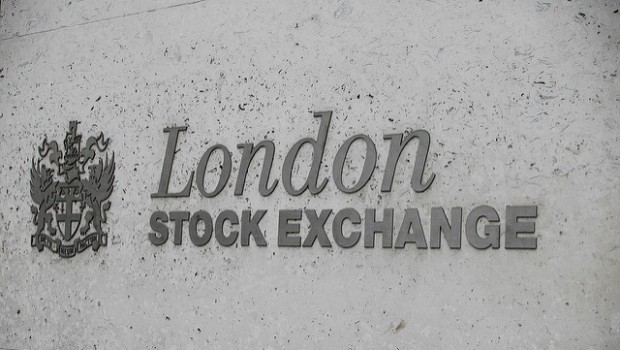 London stocks were set to edge lower at the open on Wednesday as investors digested the latest trade figures from China.
The FTSE 100 is expected to open seven points lower at 7,506.
Data released earlier showed China's imports rose 17.2% in October, while exports were up 6.9%, versus consensus expectations for a 16% jump and a 7.2% gain, respectively.
CMC Markets analyst Michael Hewson said: "China is making a concerted effort to move towards a more service focused economy. That being said, their demand for minerals is still a major driver of commodity prices and mining companies."
In corporate news, Marks & Spencer reported stronger first-half profits than expected and outlined some material shifts in the pace and direction of its five-year transformation plan, although chief finance officer Helen Weir has stepped down.
Profits before tax and adjusted items fell 5.3% to £219.1m, better than most analysts feared, as group revenue of £5.13bn in the 26 weeks to 30 September rose 2.6%. The interim dividend was held at 6.8p.
Persimmon said demand for its properties remained strong in the third quarter as the housebuilder benefited from the government's Help to Buy programme.
Total sales per site were in line with the year before during the period from 1 July to 7 November, Persimmon said in a trading statement. The company is fully sold up for this year and has £909m of forward sales reserved beyond 2017 - 10% more than a year ago.
Workspace posted a jump in interim pre-tax profit and net rental income amid good customer demand.
In the period from 1 April to 30 September, pre-tax profit rose to £123.7m from £7.1m at the same time a year ago, with net rental income up 21% to £46.1m. Meanwhile, the interim dividend was lifted 30% to 8.84p.7
Energy generation and supply company SSE traded in line with its recently-flagged expectations in the six months to 30 September, it announced on Wednesday, with adjusted profit before tax falling 13.9% to £409.6m, and the interim dividend being raised 3.6% to 28.4p.
The company also announced that it has entered into an agreement with Innogy over a proposed demerger of SSE's household energy and services business in Great Britain, and a combination of that with Innogy's retail subsidiary npower, to form a new independent company to be held by SSE shareholders with minority participation by Innogy.