London pre-open: Stocks to edge lower as investors eye jobs data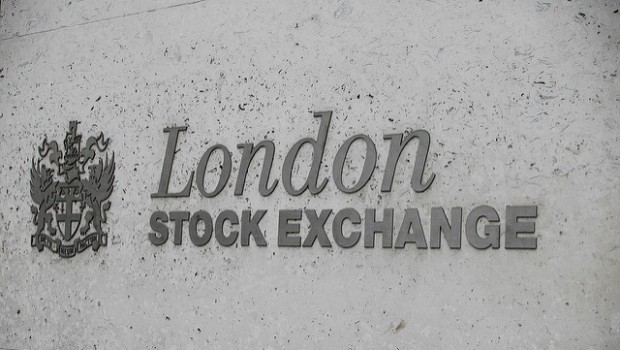 London stocks were set to edge lower at the open on Wednesday as investors eyed the release of the latest UK jobs data.
The FTSE 100 is expected to open eight points lower at 7,406.
On the data front, the unemployment rate, claimant count and average earnings are all due at 0930 GMT. In addition, Bank of England economist Andy Haldane is scheduled to make a speech at 1000 GMT.
CMC Markets analyst Michael Hewson said: "If we have indeed seen inflation peak then that would be welcome news, particularly if wage pressures continue to build up from their current 2.1% level. With unemployment at 42 year lows of 4.3%, it surely can only be a matter of time before wage pressure starts to manifest itself further.
"Having hit a low of 1.7% earlier this year average earnings have struggled to move beyond the 2.2% level for most of the summer, slipping back to 2.1%, in the three months to August, last month.
This is expected to edge back up to 2.2% for today's September numbers with hopes rising that we could see further wage gains in the months ahead. We've already started to see increasing evidence that wages at the lower end of the income scale are rising at rates faster than inflation as the effects of increases in the minimum and living wage help pull up wages at the bottom of the pay scales."
In corporate news, TalkTalk Telecom drummed up an impressive number of new customers in the first half of the year but at the expense of profits, which fell into the red and will be towards the lower end of its guided range for the full year.
In the six months to 30 September, it delivered 46,000 net adds, well ahead of the consensus forecast of 30,000, but reported a statutory loss before tax of £75m compared to a £30m profit last time.
Legal & General Group said that Legal & General Investment Management Holdings has entered into an agreement to acquire Canvas, the established exchange traded fund platform of ETF Securities, for an undisclosed consideration. The group said the acquisition includes the platform and embedded infrastructure for ETFs, as well as $2.7bn of existing assets across 17 products and partnerships in equity, fixed income and commodities.
AstraZeneca and its global biologics research and development arm, MedImmune, announced that the US Food and Drug Administration has approved Fasenra (benralizumab) for the add-on maintenance treatment of patients with severe asthma aged 12 years and older, and with an eosinophilic phenotype.
The company 100 firm said the FDA approval was based on results from the WINDWARD programme, including the pivotal Phase III exacerbation trials, SIROCCO and CALIMA, and the Phase III oral corticosteroid-sparing trial, ZONDA.