London pre-open: Stocks to dip as dollar wavers ahead of Fed decision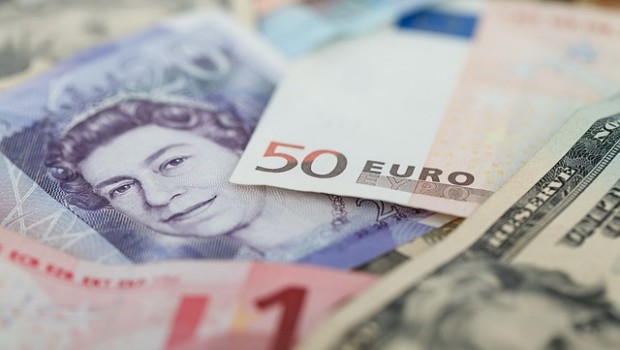 London stocks were expected to start slightly lower on Tuesday as the pound rebounded to counteract positive sentiment after new record highs were posted on Wall Street overnight.
The FTSE 100 index was being called 4.8 points lower ahead of the open, with the pound regaining the 1.35 level with a 0.2% rise against the dollar but down 0.1% on the euro to 1.1274.
Sterling has suffered a bit of a hangover on the previous day, slipping back on profit taking after its strongest weekly performance in eight years last week, though traders had been mulling a speech at the International Monetary Fund on Monday evening from Bank of England governor Mark Carney and the US Federal Reserve as it begins its two-day meeting ahead of a policy announcement on Wednesday.
The Canadian "didn't deviate too much from last week's script about the potential for an increase in rates, though he did stress that Brexit could prompt a period of higher prices as the economy adapts to a slightly more restrictive outlook as trade relationships change over the coming years", said analyst Michael Hewson at CMC Markets.
"To guard against this it appears that the Bank of England is looking to mitigate some of the impact of higher prices by helping put a floor under the pound in seeking to keep pace with other central banks attempts to start the paring back of their own stimulus packages."
There's no notable UK data due on Tuesday, though looking overseas there is eurozone construction data and the latest German ZEW economic sentiment survey for September, which is expected to improve slightly to 12.3, after the surprise slump seen in August, while in the US the Federal Reserve begins its two-day meeting ahead of a policy announcement on Wednesday.
Ipek Ozkardeskaya, an analyst at London Capital Group, noted that pre-Fed announcement the US dollar had swinging between the bulls and the bears.
"Analysts expect the Fed to keep the possibility of a December interest rate hike on the table. There could be discussions on the balance sheet normalisation as well."
The probability of a December rate hike rose to 50%, which Ozkardeskaya said was too low to trigger a panic across the stock markets yet too high to be ruled out by the currency and money markets.
In company news, online grocery specialist Ocado reported a slight acceleration of growth in the third quarter of the year. In the 13 weeks to 27 August, the FTSE 250 group generated 13.1% growth in retail sales from its own websites to £312.7m, up from the 12.5% increase in the first half of the year.
Medical products and technology company ConvaTec Group announced the European introduction of its new "intermittent catheter".
Reckitt Benckiser Group chairman Adrian Bellamy will retire from next year's annual shareholder meeting, with fellow non-executive Christopher Sinclair, who has served on the board since 2015, taking the top seat. \