Alexander Bueso Sharecast | 10 Aug, 2017
07:27

- Updated: 07:31
London pre-open: Stocks set for lower open, North Korea still in spotlight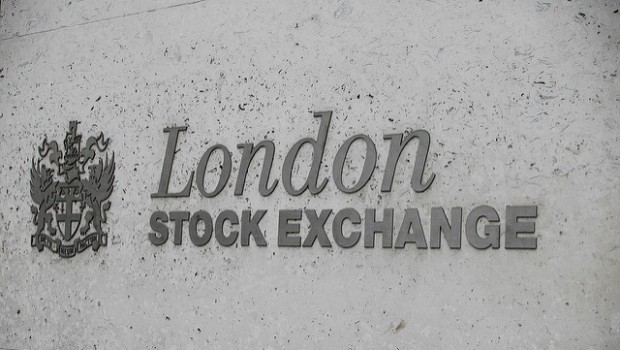 Stocks are being called to start the session slightly lower after North Korea provided further details regarding a possible missile launch into the waters around the US Pacific territory of Guam, in what some observers believe may be another carefully crafted barb meant to provoke the White House.
In a statement attributed to the head of North Korea's strategic forces, General Kim Rak Gyom, Gyom reportedly said of the US president: "Sound dialogue is not possible with such a guy bereft of reason and only absolute force can work on him".
In parallel, overnight Japan and South Korea cautioned Pyongang they were ready to respond to any provocations.
Against that backdrop, the Footsie was being called to begin the session 45 points lower to 7,453.
As of 0645 BST, the Shanghai Stock Exchange's Composite index was 0.66% lower to 3,254.03, alongside a 0.47% drop in South Korea's Kospi to 2,357.28.
However, dollar/yen, a proxy for investors' risk aversion was drifting down by only 0.06% to 110.00 yen.
Commenting on recent events and markets' reaction, Michael Hewson, chief market analyst at CMC Markets said: "Despite the rebound in the US, European markets still look set to open lower today, with Asia markets slipping back as investors continue to be wary given that the potential for a policy misstep still remains high, largely due to the unpredictability of both President Trump, as well as North Korea.
"This caution may be well founded after North Korean officials went into more detail about a possible attack plan options for Guam, outlining the prospect of four ballistic missiles being fired simultaneously."
Back in the UK, RICS's UK Residential Market Survey revealed that record low stock numbers, political uncertainty and the aftermath of tax changes were hindering the UK housing market, with price growth and sales activity subdued during the month of July.
The headline price growth gauge slipped from +7% to +1%, signalling prices were broadly flat over the period - representing the softest reading since early 2013.
Still on the economic calendar for Thursday, figures on UK industrial production, construction output and trade will be released by ONS at 0930 BST.
NIESR was also set to publish its estimate of monthly GDP growth in Britain at 1300 BST.
In France, Industrial production figures for June were set for release by INSEE at 0745 BST.
Later in the day, initial US weekly unemployment claims figures are due out at 1330 BST, alongside data on factory gate prices in July. Following that, at 1500 BST traders will be watching for a speech from New York Fed president William Dudley.
Challenger bank Aldermore may consider dividend payments
Aldermore reported a 32% jump in its half-year pre-tax profits to £78m as its cost to income ratio improved from 46% to 44%. Despite that, at 14.9p earnings per share came in just shy of the 15.3p forecast by some analysts, although that did mark a rise of 45% on the year-ago period. Return on equity was also higher, rising from 16% to 19%. Net interest margins at the challenger bank dipped from 3.6% to 3.5%, in-line with its guidance. For all of fiscal year 2017, Aldermore continued to expect a common equity Tier 1 ratio above 12%, which it said would enable the board "to consider" dividend payments.
Travel operator TUI booked a strong third quarter performance, with sales and profits taking off during the early summer months, although it left its full year targets unchanged. With turnover in the three months to 30 June of €4.8bn, up 12.6% or 16.4% at constant currencies, the Anglo-German giant recorded its first positive nine-month underlying operating profit as well as a significant improvement in operating cash flow.
Coca-Cola HBC, one of the Coca-Colal Company's largest bottler, saw its revenue rise 5.7% in the first half of the year on an FX-neutral basis, while volume grew 1.4%. The FTSE 100 firm said its comparable operating margin increased by 150 basis points to 9.1% in the six months to 30 June, while comparable earnings per share were up 38.5% at €0.526.
Higher commodity prices boosted first half earnings at Glencore with adjusted EBITDA up 70% to $6.7bn as the company said the growth in the electric car market would unlock new demand for metals.