London pre-open: Stocks seen touch lower as pound stays firm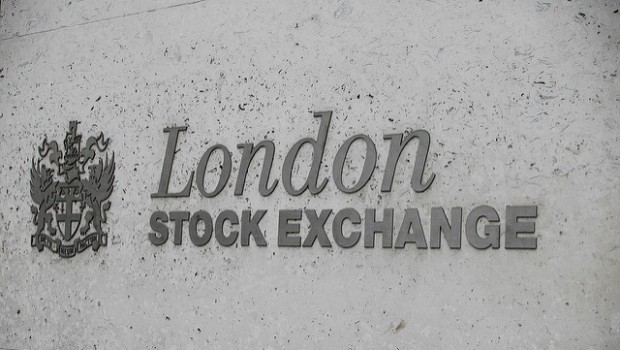 London stocks were set for further small losses at the open on Thursday as the stronger pound continues to weigh on the index, after the currency gained on the back of Theresa May's call for a snap general election.
The FTSE 100 was expected to open down eight points at 7,106.
CMC Markets analyst Michael Hewson said: "While the recent rally in the pound may well be a factor in the recent weakness it's far from the only reason given the FTSE 250's outperformance, and the fact that it's up 7.5% year to date, while the pound is up 4% against the US dollar, though half of that gain is in this month alone.
"Recent weakness in commodity prices has also weighed on the FTSE 100, along with a fall in global bond yields which has hurt financial services stocks, both of which don't have as big a weighting on the FTSE 250."
There are no major UK data releases due, but Bank of England Governor Mark Carney is set to give a speech at 1630 BST. In the US, initial jobless claims and the Philadelphia Fed manufacturing survey are at 1330 BST.
In corporate news, Unilever upped its quarterly dividend 12% as underlying sales grew 2.9% in the first three months of the year, despite sales volumes remaining in the red for the third consecutive quarter.
Turnover grew 6.1% to €13.3bn in the first quarter, including a positive currency impact of 2.4%, as prices rose 3.0% but volumes shrank 0.1%. USG was 3.4% excluding spreads.
Rio Tinto's first quarter copper production fell 37% month on month and year on year due to issues at its mines in Chile and Indonesia.
Rio cut its mined copper guidance to between 500,000 and 550,000 tonnes for the year from its previous guidance of between 525,000 and 665,000 tonnes.
Technical products supplier Diploma has bought Abacus ALS, the largest privately owned supplier of in-vitro diagnostics products in Australia and New Zealand, for up to £15.7m (AU$26m).
The acquisition is expected to be immediately earnings enhancing and is part of the company's strategy to expand its healthcare business.
Investors in paper and plastics product supplier Essentra were gathering for the company's annual general meeting on Thursday, where chairman Paul Lester was set to confirm trading for the financial year to date had been in line with the board's expectations.
The FTSE 250 firm's like-for-like revenue modestly declined as anticipated, but the trend in all three divisions in the first quarter improved compared with each of the previous two quarters, his statement read.