London pre-open: Stocks seen slightly higher, building on fresh highs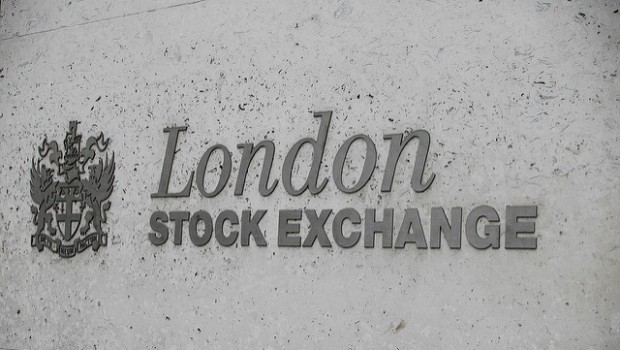 London stocks were set for more gains on Thursday, building on the fresh records seen in the previous session, although volumes are likely to be low again as many traders are still away from their desks for the holidays.
The FTSE 100 was expected to open seven points higher at 7,628, after reaching a fresh all-time high of 7,632.71 in the previous session. The top-flight index ended Wednesday's session at a new high of 7,620.68.
Hussein Sayed, chief market strategist at FXTM, said: "With only two trading sessions remaining for 2017, liquidity dried up across the global markets. This has been obvious in US and European equities, where volumes dropped significantly. However, some investors continued to tweak their portfolios slightly, leading to insignificant price action. I don't expect equities to deviate much throughout Thursday and Friday."
A survey released earlier by the British Confederation of Industry showed that manufacturers, service sector companies and retailers reported the sharpest rise in output in two years in December.
The survey of 642 companies across the three sectors showed growth in the private sector in the three months to December rose to a balance of 19% from a balance of 6% in the three months to November and marking its highest reading since December 2015.
Anna Leach, head of economic intelligence at the CBI, said: "Private sector firms are enjoying healthy activity levels, but mediocre expectations for growth underline the ongoing challenges facing companies. Persistent cost pressures will ensure that inflation remains at a high level, perpetuating the squeeze on household spending."
In corporate news, Tritax Big Box REIT has acquired a national distribution facility at Hickling Road in Cannock, Staffordshire, which is operated and let to Unilever UK for a total consideration of £44.25m.
The property is situated in a core Midlands distribution location with excellent connectivity to the M6 motorway for access to Birmingham and Manchester Airports, the Port of Liverpool in the North West and the Port of Avonmouth in the South West.
Elsewhere, BGEO Group's real estate subsidiary, m2 Real Estate, has signed its first major third-party construction contract, the total value of which is $11.6m.
m2has been awarded the contract to construct the shell and core of a new shopping mall and business centre located in Tbilisi's Saburtalo district. The company's construction arm plans to carry out construction works over the sixteen months following the planned project commencement in January 2018.