London pre-open: Stocks seen lower as White House tensions run high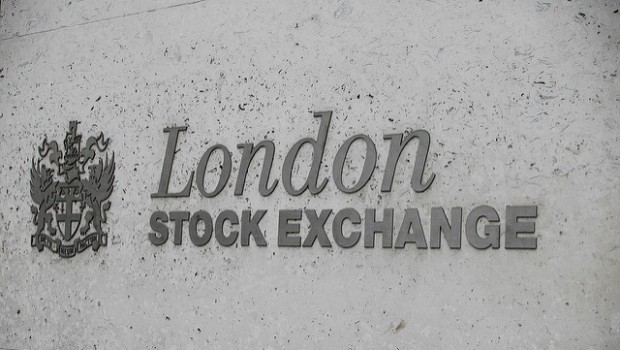 London stocks were set for a downbeat open on Wednesday following negative sessions on Wall Street and in Asia as investors continue to digest President Trump's decision to sack US Secretary of State Rex Tillerson.
The FTSE 100 was called to open 20 points lower at 7,118.
CMC Markets analyst Michael Hewson said: "Stock market reaction was initially indifferent, however as the news started to sink in and investors absorbed the high profile departure of yet another internationalist from the Trump administration, following on from Gary Cohn's departure last week, it occurred that the constantly changing face of Trump's team speaks to an administration in disarray, and which might not be as market friendly going forward. It is also becoming increasingly difficult given the constant revolving door nature of the arrivals and departures in his administration to get a sense of which way the President is leaning on any of his economic policies.
"With two high profile departures in a matter of days it could be argued that the Trump administration has lost two of the grown-ups in the room when it comes to economic and foreign policy. Having come off the back of a strong run of gains yesterday's events afforded equity investors the perfect excuse to indulge in a spot of profit taking as both European and US equity markets finished the day lower."
There are no major UK data releases due, but in the US, retail sales and the producer price index will be in focus at 1230 GMT.
In corporate news, Morrisons announced a special dividend on top of the supermarket group's annual payout after another year of sales and profits growth.
The Bradford-based grocer will pay a final ordinary dividend of 4.43p to lift the full year ordinary dividend for 2017 up 12.2% compared to the previous year to 6.09p and then up 86% to 10.9p by adding another 4p.
Prudential's annual profit rose 6% as the insurer piled on sales at its Asian business. Operating profit under international accounting standards in the year to the end of December increased to £4.7bn from £4.3bn a year earlier.
Including currency movements, operating profit rose 10%. Operating profit jumped 15% at the group's Asian business rose 15% as sales rose by double digits in eight out of 12 life insurance markets. Prudential increased the annual dividend by 8% to 47p a share.
Polymetal International said it had agreed to sell its 50% stake in the Dolinnoye gold property in Kazakhstan to local miner Altynalmas.
Polymetal's venture partner Dolfinflip is also selling its 50% stake. The pair will collect $33.5m, subject to working capital adjustments, the company added.
The transaction is expected to close in the second quarter of this year.
InterContinental Hotels said it has agreed to buy a 51% stake in Regent Hotels and Resorts for $39m in cash, with the right to acquire the remaining 49% interest in a phased manner from 2026.
The company said the deal was part of its new strategic initiatives focused on continuing to expand its footprint in the fast-growing $60bn luxury segment.