London pre-open: Stocks seen higher on Asian cues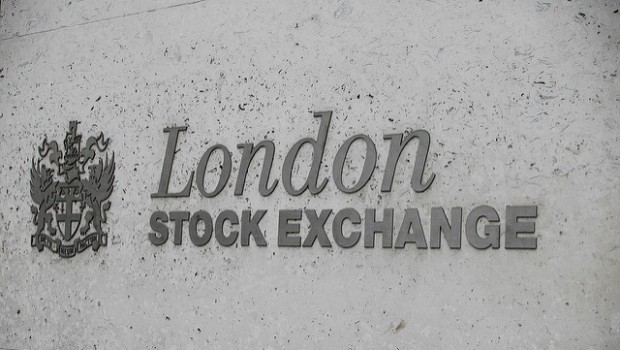 London stocks were set for a firmer open on Tuesday, tracking gains in Asia as investors eyed some house price data and a speech by European Central Bank chief Mario Draghi.
The FTSE 100 was expected to open 20 points higher at 7,582.
Halifax house prices are at 0830 GMT, while Draghi's speech in Frankfurt is due at 0900 GMT.
Konstantinos Anthis at ADS Securities said: "The British pound was probably the best performing currency at the beginning of the week as the currency was able to capitalise on dollar's slowdown. The pound rallied above 1.31 yesterday and this morning it's trading around the 1.3170 area and the question for traders is whether this is merely a correction or something more.
"The fundamental environment for sterling is not favourable as the Bank of England signalled, after their last meeting, that their decision to increase rates should not be considered part of a hiking cycle which dampened expectations for further hikes in 2018. However, it seems that investors are questioning whether this is a fair assumption following comments from BoE member Broadbent that a couple more hikes might be needed at some point."
Anthis added that investors will be looking ahead to the rest of the week, in particular Friday's release of the industrial and manufacturing production reports, which will reveal whether the domestic economy is performing above or below expectations.
Investors will be digesting the latest figures on the retail sector, which showed UK retailers endured a "meagre month" of sales in October, with non-food retailers having the worst sales for at least six years.
Retail sales decreased by 1.0% in October a like-for-like basis versus a strong month last year, the British Retail Consortium said.
Total sales, inlcuding the addition of new shops, rose 0.2% in October, which is the lowest growth since May.
Over the three months to October, food sales increased 2.4% on a like-for-like basis and 3.7% on a total basis, which was above the 12-month average growth.
But non-food sales in the three months to October, decreased 0.4% on a like-for-like basis and increased 0.1% on a total basis, which is the lowest since the BRC started separating out non-food data in January 2011. The monthly decline was also the deepest since its records began.
Real household income has been on a downward trend this year as the acceleration in inflation amid low wage growth has created a more cautious shopper.
In corporate news, international sales, marketing and support services group DCC announced on Tuesday that its DCC LPG has reached agreement with NGL Energy Partners to acquire its 'Retail West' LPG division, Hicksgas, based on an enterprise value of $200m (£152m).
The company said the acquisition represented DCC LPG's entry into the US market, and was a "further significant step" in DCC's strategy to build a global LPG business over time.
Vodafone entered the 'Internet of Things' (IoT) consumer market with the launch of 'its 'V by Vodafone' product, which enables consumers to connect "millions" of home and leisure.
The FTSE 100 mobile and broadband operator said 'V by Vodafone' is a new system for consumers to connect and manage IoT devices, as well as a product range that includes a connected car dongle, a 4G security camera, a pet location and activity tracker and a bag location tracker.
Associated British Foods reported full-year better earnings than the market forecast after a "highly successful" year, with further progress expected in the coming 12 months.
Revenues of £15.4bn in the 52 weeks to 16 September were up 15% on the prior year, or 6% at constant currency rates, with adjusted earnings per share up 20% to 127.1p.