London pre-open: Stocks seen higher ahead of Brexit talks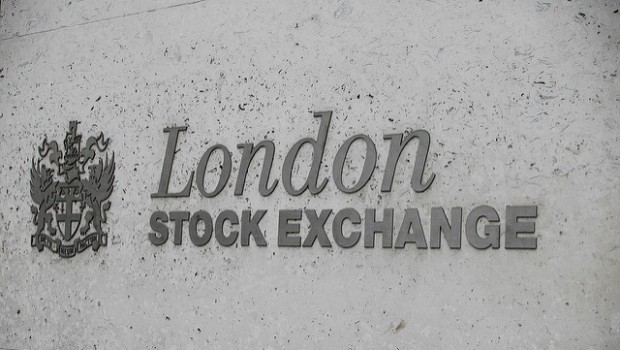 London stocks were set for a positive open on Monday, taking their cue from an upbeat session in Asia as Brexit negotiations were due to start.
The FTSE 100 was expected to open 47 points higher at 7,510.
The European Union's chief negotiator Michel Barnier and UK Brexit secretary David Davis are due to meet in Brussels at 1000 BST.
Investors will also be waking up to news that one person has been killed and several injured after a man drove into pedestrians near Finsbury Park Mosque in the early hours of Monday morning. The driver of the van, a 48-year old man, has been arrested and the incident is being treated as a potential terrorist attack.
Over in France, President Emmanuel Macron's party has won a clear parliamentary majority, weeks after his own presidential victory. His La Republique en Marche won more than 300 seats in the 577-seat National Assembly.
CMC Markets analyst Michael Hewson said: "Here in the UK the government here can only dream of the type of majority given to the new French President with the first day of Brexit talks scheduled to convene today in Brussels, almost one year to the day that saw the vote to leave the EU come to pass. The initial tone of these talks could well offer significant clues as to how long, protracted and adversarial they are likely to be.
"The future of UK Prime Minister Theresa May continues to be shrouded in uncertainty as whispers continue to grow as to the length of her tenure, ahead of this week's scheduled Queen's Speech.
Amidst the background noise and political fall-out of the Grenfell fire tragedy these jitters could manifest themselves in the performance of the pound, if the government fails to get to grips with the current narrative, as well as ensuring the Queen's speech gets the required number of votes."
In corporate news, Workspace Group announced the exchange of contracts for the disposal of the third and final phase of the mixed-use redevelopment of Bow Enterprise Park, London E3 .
The FTSE 250 company said the final phase of the redevelopment, comprising 130 residential units, had been sold for £6.3m in cash and the return of a new 40,000 square foot business centre.
Cairn Energy said it seeking $1bn in damages from an international arbitration case in The Hague over its long-running tax dispute with the Indian government, including $104m that Indian tax authorities signed off last week.
On Friday, the Indian income tax department ordered Vedanta Limited, which acquired Cairn's 58.5% stake in Cairn India and has since completed a merger, to pay over any sums due to Cairn Energy.