London pre-open: Stocks seen flat as investors eye construction PMI, Fed minutes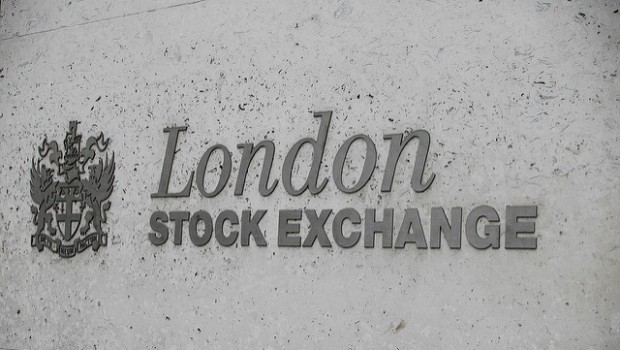 London stocks were set for a flat open on Wednesday as investors eyed the latest reading on the UK construction sector and minutes from the Federal Reserve.
The FTSE 100 was expected to open unchanged at 7648, with the UK construction PMI due at 0930 GMT and the latest FOMC minutes at 1900 GMT.
London Capital Group analyst Jasper Lawler said: "Weakness in the US dollar looks to be having far-reaching effects. A near $20 jump in gold, other commodity prices moving higher, as well as gains for the shares of multinationals will large foreign earnings are repercussions of a weakening dollar. The dollar index fell to a three-month low in the lead up to the release of FOMC December meeting minutes later today.
"There has been a sense in markets that the Fed is gearing up to backtrack on its forecast for three rate hikes this year because of low inflation. The minutes could help explain how Fed members are juxtaposing lower inflation expectations with planning the same pace of rate increases."
In corporate news, Next has nudged up its full year profit target thanks to a better online sales performance in the run up to Christmas, and said it expects increased sales but lower profits in the coming year.
Full price sales in the 54 days to Sunday 24 December were 1.5% higher than those last year, much better November's guidance for a decline of 0.3% and the 1.3% in the third quarter.
Babcock International has signed a five-year agreement worth about £115m to maintain frigates for the Australian navy.
The FTSE 100 engineer said Naval Ship Management (NSM), its joint venture with Australia's UGL, would provide critical engineering services for eight Anzac class frigates. The work comprises planning, scheduling, management and execution of preventive and corrective maintenance on Australia's east and west coasts.
FTSE 250 residential landlord Grainger has exchanged contracts with Abode Hallam Limited and agreed to forward fund and acquire a private rented sector (PRS), build to rent development, Eccy Village, in Sheffield, for around £32m.
The investment is expected to generate a gross yield on cost of more than 7% once stabilised, with completion due by the end of next year.