London pre-open: Stocks seen a little firmer ahead of Fed announcement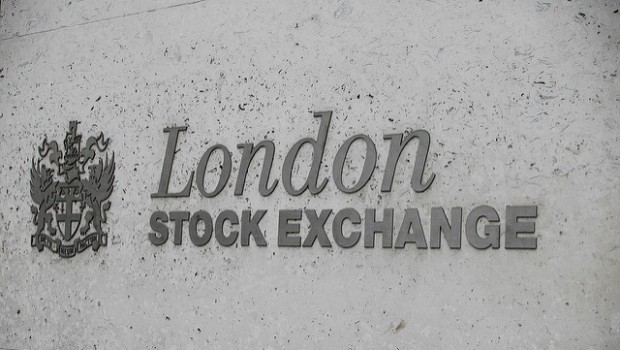 London stocks were set for a slightly firmer open on Wednesday as investors looked to the Federal Reserve's latest policy announcement amid expectations of a 25-basis points rate hike.
The FTSE 100 was expected to open 12 points higher than Tuesday's close at 7,370.
Capital Economics said: "The Fed will hike by 25 basis points today, citing the tightening labour market as the key reason to press ahead with the process of policy normalisation. We think the case for adding an extra dot to the plot for both this year and next is powerful. But we think policymakers will prefer to wait for more data on the labour market and a degree of clarity on the likely path of fiscal policy before shifting the rate forecasts.
"By June, we think they will have enough information. Today, though, we expect the Fed to re-affirm its forecast for three hikes both this year and next."
On the macroeconomic calendar, the UK claimant count, unemployment rate and average earnings are due at 0930 GMT. The FOMC rate announcement is after the London close, at 1800 GMT.
In corporate news, AstraZeneca said results from the Phase 3 trial of its ovarian cancer treatment Lynparza had demonstrated a "significant improvement in progression-free survival" (PFS).
The SOLO-2 trial of patients taking 300 milligrams twice a day met its primary endpoint of investigator assessed PFS.
Hikma nudged its dividend higher as operating profits were held back last year due to a combination of lower profits from the generics business, greater investment in growth and currency effects.
On revenue up 39% to $1.95bn over the calendar year, the FTSE 100 drug maker generated operating profits of $302m, which were down 21% on the previous year, though excluding exceptional items like acquisition costs, write-downs and inventory adjustments, core operating profits were up 2% to $419m.
LondonMetric Property has sold three retail parks in Christchurch, Bedford and Maidstone for a collected £60.9m.
The proceeds from the sale will be invested into the company's logistics investment and development programmes "where rental growth prospects look more attractive".
Sports Direct International issued a media statement correcting what it described as 'fake news' about the company's chief executive-to-average employee pay, which was attributed to a list compiled by Pensions & Investment Research Consultants.
A spokesman for the company said the Sports Direct figure in the table of data published by City AM, and attributed to PIRC, was incorrect. The table incorrectly claims that Sports Direct had a chief executive-to-average employee pay ratio of 400:1, the second highest in the FTSE 350.