Alexander Bueso Sharecast | 09 Aug, 2017
07:48
London pre-open: Geopolitics in focus amid dearth of data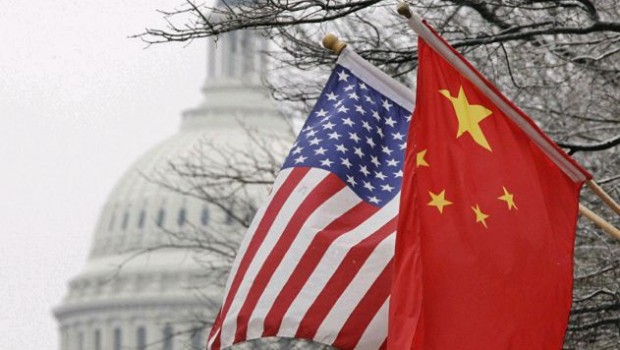 Stocks were being called to start the session slightly lower, tracking a dip on Wall Street overnight and of the back of a weaker-than-expected reading on Chinese consumer prices.
Traders were calling the Footsie to start the session roughly 34 points lower at 7,508
The main US stockmarket averages slipped slightly during the previous session as tensions continued to simmer between the White House and the regime in North Korea.
Responding to recent threats to the US, president Donald Trump warned America would respond to any threat with "fire and fury".
"North Korea best not make any more threats to the United States. They will be met with fire and fury like the world has never seen... he has been very threatening beyond a normal state. They will be met with fire, fury and frankly power the likes of which this world has never seen before," Trump said.
Soon after, North Korea's state-run news agency said Pyongyang was mulling a potential missile strike against the US Pacific island territory of Guam.
Against that backdrop, data released overnight showed the rate of Chinese consumer price gains slowed from 1.5% year-on-year in July to 1.4% for June.
That prompted analysts at Capital Economics to tell clients: "Rising steel prices aside, broader price pressures appear to have cooled last month. We expect the reflation of the past year to continue to fizzle out in coming quarters as policy tightening dampens economic activity."
Traders were also keeping close tabs on the US dollar, with Michael Hewson, chief market analyst at CMC Markets saying: "It has started to become apparent to some in recent days that the US dollar, after five months of losses, may be susceptible to some kind of rebound, and yesterday's price action would appear to confirm that there are some weak short positions out there."
The only major economic report set for release on Wednesday was second quarter US labor productivity and cost data at 1330 BST.
G4S divi unchanged
Outsourcing group G4S reported slower growth in the second quarter and held its first-half dividend steady, as management declared their increased confidence in prospects thanks to the "substantial progress" being made with restructuring. Revenue of ongoing business rosae 6.2% to £3.7bn and earning per share up 7.8% 8.3p.
Unilever announced that it has agreed terms with NN Investment Partners and ASR Nederland for the acquisition of all their 6% and 7% cumulative preference shares in Unilever N.V., which represents about 97% of all the outstanding 6% and 7% cumulative preference shares. The FTSE 100 consumer goods company said the shares would be acquired by means of a public offer which Unilever intended to launch so as to enable all holders of the 6% and 7% cumulative preference shares to access the same terms as have been agreed with NN and ASR. It said the offer would value all of the outstanding 6% and 7% cumulative preference shares at €450m.
Legal & General posted a 43% jump in half-year profits before tax to £952m, which saw earnings per share rise from 11.27p in the year-ago period to 15.94p. In turn, the company's payout was raised from 4.0p to 4.3p.