London pre-open: Stocks to nudge lower after record close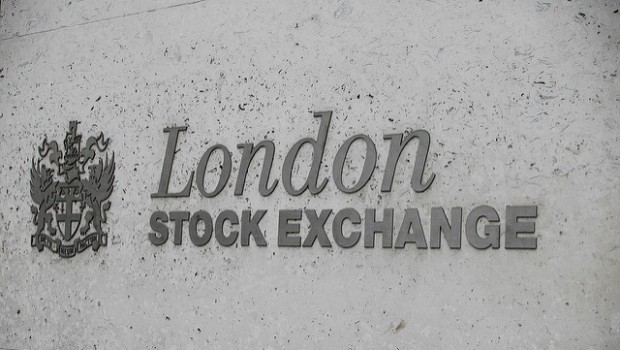 London stocks were set to edge lower at the open on Friday, giving back a few gains after the FTSE 100 closed at a record high of 7,415.95 in the previous session.
The FTSE 100 was expected to open down eight points at 7,408.
On Thursday, the Bank of England voted 8-1 to keep interest rates at a record low of 0.25% and the asset purchase programme at £435bn, as expected. However, the split – the first time since July 2016 that the vote to maintain rates was not unanimous – took markets a little by surprise.
There's little in the way of macroeconomic news due on Friday, but investors may eye the Bank of England's quarterly bulletin at 1200 GMT.
In corporate news, property group Berkeley said full year pre-tax profits are expected to be at the top end of analysts' expectations, with the actual outturn dependent upon completion timing on Berkeley's larger developments.
It added that a "similar level of profitability" is anticipated for the 2018 financial year.
However, Berkeley said underlying reservations in the seven months since the Brexit referendum effect (August to February) are down 16% on the comparable period last year, with the last two months ahead of last year.
China's largest oil company has triggered its option to acquire the rest of Tullow Oil's interest in Ugandan oil exploration licences.
Tullow in January agreed to farm-down 21.57% of its 33.33% interests in four exploration areas in Uganda to France's Total for a total consideration of $900m, which China National Offshore Oil Corporation has also now requested to do too.
Manager and developer of student accommodation, Unite Students, has acquired an asset under development in Durham for £34m.
The 'forward funded' asset will be opened in September 2018 and will provide a home for 363 students. It is expected to deliver a yield on cost of 6.4% in its first year of operation and based on current valuations, it will be valued at a yield of 5.5%, resulting in a profit on cost of approximately £5m, £1.1m of which will be Unite's share.
Amec Foster Wheeler has been awarded a contract with the US Air Force Civil Engineer Center to sustain and improve Air Force and other US Department of Defense installations worldwide.
The FTSE 250 company said the five-year contract has an aggregate maximum value of $950m for the multiple awardees, and was estimated to reach completion by 2022.