Europe open: World trade, French presidential debate in focus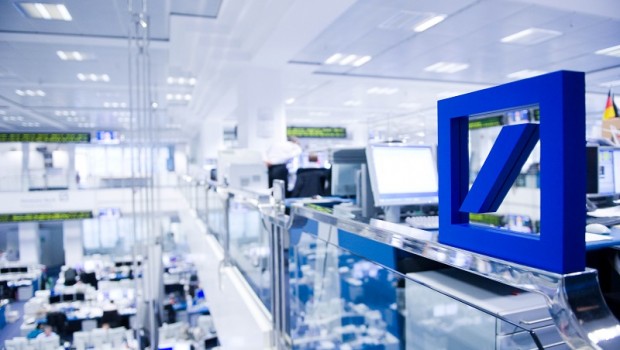 The main European indices began the day on the backfoot as investors reacted to the somewhat worrisome headlines coming out of the G-20 finance ministers summit in Germany, over the weekend, and looked ahead to the first televised debate between the five main French presidential candidates later on Monday.
As of 0850 GMT the Stoxx 600 was off by 0.08% to 378.00, while the German Dax was drifting lower by 0.20% to 12,070.60 although Milan's FTSE Mibtel was higher by 0.19% to 20,111.20.
In parallel, euro/dollar was advancing 0.17% to 1.0761 while front Brent crude futures were down by 0.232% to $51.64 a barrel on the ICE.
A communique issued by the world's main developed nations, on Saturday, said participants were "working to strengthen the contribution of trade to our economies," gone was the formula used on previous occassions calling on countries to "avoid all forms of protectionism."
Commenting on the start to trading, Mike van Dulken, Director of Research at Accendo Markets said: "Calls for a flat to negative open come as the US dollar continues to slide further after last week's Fed-inspired sell-off, impacted by the somewhat frosty summit between US President Trump and his German counterpart Angela Merkel while Trump's trade Secretary Mnuchin failed to allay fears of rising US protectionism at the G20 meeting in Merkel's homeland."
Going into Monday night's televised debate between the main presidential contenders in France, the latest Opinionway poll put support for centrist Emmanuelle Macron in the 7 May second round of voting at 59% versus 41% for Far-right candidate Marine Le Pen.
German producer prices rise less than forecast
The rate of factory gate price gains in the euro area's largest economy accelerated to 3.1% year-on-year clip in February (consensus: 3.2%), up from 2.4% in the month before, and were 0.2% ahead on the month, according to the Federal Office of Statistics, following a jump of 0.7% in the month before.
Enery prices were 5.4% higher on the year.
House prices in the UK advanced at a 2.3% year-on-year clip in February, the same as in the month before, and were up 1.3% month-on-month, according to a survey by property website Rightmove.
Also on the calendar for Monday was a speech from the president of the Federal Reserve bank of Chicago, Charles Evans, scheduled for 1710 GMT and a meeting of euro area finance ministers, in the evening.
Germany's largest lender announces rights issue
Shares in Deutsche Bank fell 1.8% after it announced over the weekend its intention to raise €8bn euros in fresh equity via a sharply discounted rights issue. Germany's largest lender said it would price the 687.5m of new shares at €11.65 for a 35% discount in comparison to the prior week's close.
The Italian Treasury might sell a 4.3% stake in oil major Eni to institutional investors, Il Messaggero reported.
French oil giant Total is seeking a 50% stake in a $4bn project in Iran's South Pars gas field.
Vodafone agreed to a tie-up of its Indian arm with local incumbent Idea Cellular to create the largest firm in that South Asian market.
Analysts at Macquarie reportedly upgraded their stance on shares of E.On from 'Neutral' to 'Outperform'.