Europe open: Strong PMIs offset fresh barbs from North Korea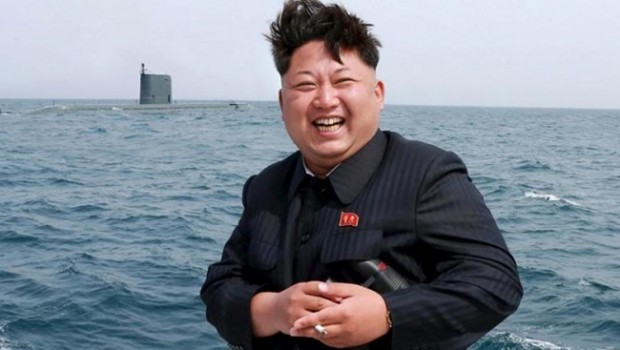 Stocks are trading on a slightly mixed note amid strong survey readings on the euro area's manufacturing and services sector and ahead of key events in the political scene, including a speech from Prime Minister Theresa May in Florence and the German general elections at the weekend - and fresh barbs from Pyongyang.
As of 0919 BST, the benchmark Stoxx 600 was drifting lower by 0.11% or 0.44 points to 382.44, alongside a dip of 0.04% or 5.47 points to 12,593.83 in the Dax and a gain of 0.24% or 12.44 points to 5,279.73 for the Cac-40.
On a positive note, IHS Markit's composite purchasing managers' index for September jumped to a four-month high of 56.7 (consensus: 55.6), thanks to solid readings on both factory and service sector activity.
However, good news on that front was dulled by remarks from North Korean foreign minister Ri Yong Ho that his country might consider testing a hydrogen bomb over the Pacific Ocean.
Despite that, the US dollar was again on the back foot on the heels of the latest Eurozone PMI readings and in anticipation of May's speech, in which she was expected to try and restart stalled Brexit talks by offering to foot a 'divorce bill' of €20bn, in exchange for access to the single market, possibly in an opening gambit.
Both developments served to bolster the euro and pound versus the Greenback.
Commenting on the newsflow out of the Korean peninsula, Michael Hewson, chief market analyst at CMC Markets UK, said: "Just as US markets marked the end of a 9 day winning streak, markets in Asia started the day in a similar vein before rolling over further after North Korea upped the ante on recent threats by saying it would consider testing a hydrogen bomb in the Pacific.
"It followed on from North Korean leader Kim Jong Un saying that President Trump would pay for his speech at the UN as well as the decision to sign another executive order increasing sanctions on the rogue state. This weaker tone is expected to translate into a slightly weaker European open."
Also on the economic front, following revisions from INSEE the rate of growth in French second quarter gross domestic product was marked up from an initially estimated rise of 1.7% year-on-year to 1.8%.
Still on the economic calendar for Friday, a speech from European Central Bank vice-president Vitor Constancio was scheduled for 1315 BST.
Later in the day, at 1445 BST, IHS Markit was to publish its US manufacturing sector PMI for September. Before that, at 1145 BST, San Francisco Fed chief John Williams was due to speak at the Swiss National Bank and Kansas City and Dallas Fed presidents Esther George and Robert Kaplan at 1430 BST at a conference on the outlook for oil.
In corporate news, the spotlight was on the passing away of L'oreal owner Liliane Bettencourt, whose family owned a third of the cosmetics giant.
Air Berlin was still on traders' radar, with Reuters reporting that Lufthansa was set to come away with a large part of the bankrupt carrier's assets, although Easyjet was still in the running for some of those.
Meanwhile, Daimler announced it would invest $1bn in its Mercedes-Benz plant in Alabama to start manufacturing its electric sports utility vehicles at the site from about 2020.