Europe open: Stocks track gains on Wall Street as euro dips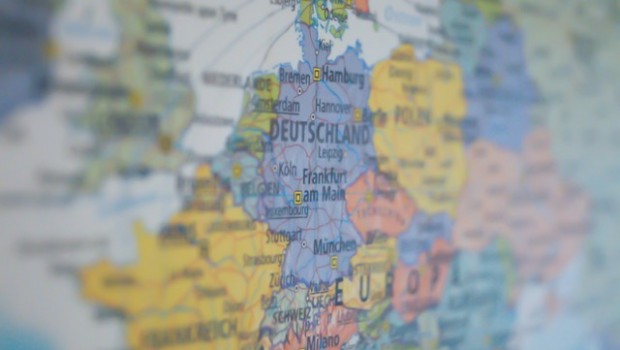 Stocks have begun the session trading slightly higher, recovering the previous session's losses amid a small bounce in the greenback and ahead of the release of a key report which might provide some further insight into the US central bank's thinking, the minutes of the Federal Reserve's last policy meeting.
As of 0829 GMT, the benchmark Stoxx was up by 0.37% or 1.45 points to 389.90, alongside a rise of 0.56% or 71.30 points to 12,942.69 on the Dax and an advance of 0.32% or 70.22 points to 21,915.05 for the FTSE Mibtel.
In parallel, euro/dollar was off by 0.11% to 1.2042. Meanwhile, 10-year Bunds found a small bid after Tuesday's losses.
Overnight, stocks in the States powered to new record highs, with the tech-heavy Nasdaq Composite climbing atop the 7,000 point mark for the first time ever.
Commenting on those minutes, Naeem Aslam, senior market analyst at Think Markets wrote: "The FOMC minutes are due later today and traders would like to know the more reasonable answer around the biggest debate -inflation. During Janet Yellen's tenure, she hasn't made any meaningful progress around inflation. A vast majority of Fed staff do think that weakness in the core inflation may continue this year and the upcoming Fed chairman, Jerome Powell would have to address this issue pretty much head-on."
Worth noting, of the 39 assets regularly covered by Deutsche Bank, Bunds were the worst performer in 2017 in local currency terms.
On a related note, Jim Reid at Deutsche Bank pointed out: "This was with 2017 still seeing very strong QE and very low government issuance. As we also reminded readers yesterday, 2018 will be the first year this decade that QE accumulation from the big-3 (ECB, Fed and BoJ) won't increase relative to net government issuance from these three regions. How bonds cope with this will be one of the key drivers of assets in 2018. We continue to think yields go higher from here."
Also helping to boost sentiment, Germany's Federal Labor Office reported that seasonally adjusted joblessness fell by 29,000 to 2.442m, which was more than twice the 14,000 decline economists had predicted.
Later in the day, the key release would be the minutes of the 14-15 December Federal Open Market Committee at 1900 GMT, although the ADP payrolls report for the month of December at 1315 GMT might induce some volatility beforehand.
The ISM's services sector Purchasing Managers' Index for December was also scheduled for release, at 1500 GMT.
Making headlines in the corporate space, citing Dow Jones, CNBC reported that Deutsche Telekom's T-Mobile unit and US rival Sprint were working to salvage their merger.
Hugo Boss was also in fashion after the luxury apparel retailer lifted its guidance for sales in 2017 on the heels of a solid third quarter performance.
Elsewhere, Fiat Chrysler posted a 3.17% drop in auto sales in Italy for December.