Europe open: Stocks flat ahead of Draghi speech, fresh record highs for Bitcoin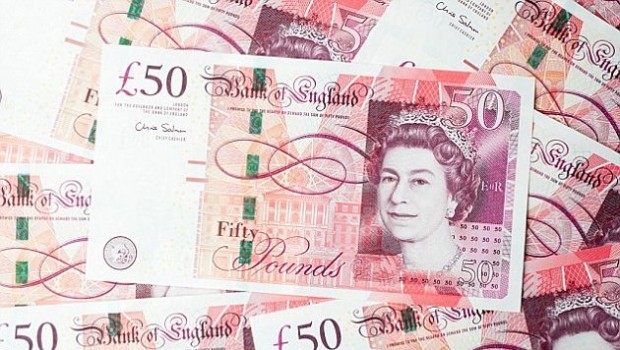 European stocks have begun the morning little changed as investors wait on the first quarterly updates from Wall Street's financial heavyweights.
Also on traders' radar is a speech later in the day, Stateside, from European Central Bank chief Mario Draghi and a press conference at quarter past eleven from the UK's chief Brexit negotiator David Davis and his euro area counterpart, Michel Barnier.
Ahead of the conclusion of the fifth round of talks on separating the two blocs, the latter two were expected to announce that very little if any additional progress has been made.
Against that backcloth, as of 1030 BST the benchmark Stoxx 600 was 0.08% or 0.32 points ahead to 390.49, alongside a gain of 0.05% or 5.93 points to 12,976.74 for the German Dax.
In all things Spain, the clock was ticking as markets waited on Catalan president Carles Puigdemont's response to a petition from Madrid for greater clarity on his plans and the stance of the regional government.
Commenting on the situation in markets, David Madden, market analyst at CMC Markets UK, said: "The ball in now in the separatists' court, and given the update from the Catalan President, Carles Puigdemont on Monday, it doesn't appear that he is too keen to unilaterally declare independence.
"Mr Puigdemont risks having direct rule being imposed from Madrid, but then again, he may secretly desire that in order to stoke nationalist tensions. The IBEX 35, along with other major European indices is slightly lower on the day."
On a related note, analysts at Deutsche Bank raised their recommendation on Spanish stocks from an 'underweight' to an 'overweight' as - in their opinion - the tail risks of a break-up of the country had faded.
Following 6% underperformance for Spanish shares as a group since early August, mostly on the back of Catalonia independence jitters, they said that "pricing looks attractive".
As an aside, but not wholly unrelated perhaps, Bitcoin prices were hitting fresh record highs in early trading.
Euro area industrial production data for August jumped by 1.4% month-on-month in August (consensus: 0.5%), yet the main reference for markets will be Draghi's speech at 15:15 BST.
Later in the day, investors will be watching out for a speech from Federal Reserve governor Jerome Powell at 15:30 BST, alongside weekly initial jobless claims data at 1330 BST.
Germany's Innogy has purchased Statkraft's 50% stake in an offshore UK wind project.
French airport operator ADP on Wednesday announced a 4.7% rise in passenger traffic for September versus a year ago to reach 9.0m.