Europe open: Stocks continue climbing, but periphery investors on edge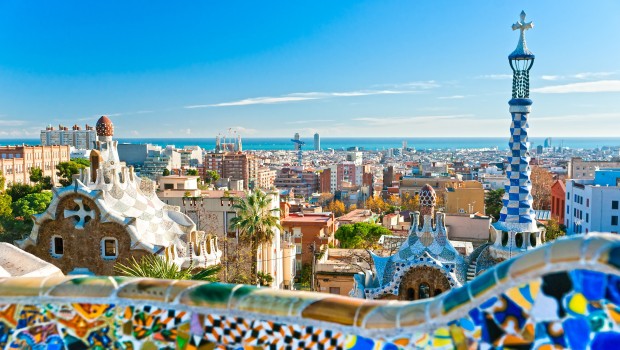 Stocks are mostly higher in the early party of the session, buoyed by weakness in the single currency and the continuing grind higher by the main market indices on Wall Street.
More specifically, some market commentary was highlighting the possibility that the next US central bank chairman may have a harder policy bias than Janet Yellen, which was weighing on sentiment towards the euro.
Investors in European markets were also aware that a second deadline was looming - on Thursday morning - for officials in the Spanish region of Catalonia to back off from the unilateral declaration of independence made the week before.
Against that backdrop, as of 1030 BST the benchmark Stoxx 600 was up by 1.28 points or 0.33% to 391.72, alongside gains of 0.51% or 66.64 points to 13,061.54 for the German Dax and an advance of 0.40% or 21.29 points to 5,382.66 on the Cac-40.
Also in the spotlight on Wednesday was the start of the Chinese Communist party's 19th Congress, at which president Xi Jinping laid out his vision to convert the country into a "great modern socialist country" by 2050, with rule of law, innovative companies, a clean environment, expanding middle class and reduced inequality.
"We are also cautiously optimistic that China will continue a gradual reform pace and it will get increased focus over the coming years. Nevertheless we expect the economy to slow down gradually over the next year due to financial tightening, which will cause some headwinds for equity markets as well," commented analysts at Danske Bank.
Significantly, the Danish broker's expectation was for Jinping to focus more on the economy over the next five years, having spent his previous term 'cleaning up' the party.
Back on the economic data front, euro area construction output dipped by 0.2% on the month in August.
Meanwhile, in the corporate space, according to Reuters Germany's SpringerNature was preparing a stockmarket listing in 2018 valuing the firm at as much as €4.0bn.
Dutch chemicals giant Akzo Nobel posted weaker-than-expected operating profits of €383m for the three months to September, amid margin pressures from increased costs for raw materials.
Another Dutch outfit, semiconductor equipment maker ASML on the other hand pleased investors, announcing third quarter net profits of €557m, which was ahead of market forecasts. The company also reaffirmed full-year 2017 guidance for a 25% jump in sales.
Hochtief's supervisory board was reportedly set to meet later in the same day to discuss a possible counteroffer to Atlantia's bid for Spain's Abertis.