Europe open: Pyongyang vs Washington sees markets spin lower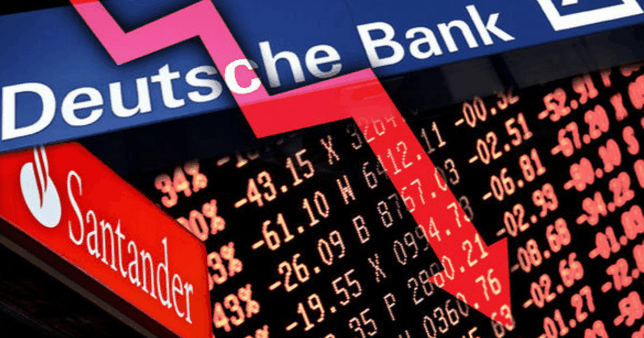 Markets in Europe started the session sharply lower on Friday, as Wall Street softness carried over from Thursday and concerns around the Korean geopolitical situation remained tight.
The pan-European Stoxx 600 was down 0.93%, with the biggest losses coming from the banking, basic resources and technology sectors, although all sectors were in the red in early trading.
Germany's DAX was down 0.25% at 11,984.15 as at 0915 BST, while France's CAC 40 was off 0.88% at 5,070.45 and Spain's IBEX 35 was 0.91% softer at 5,071.40.
In London, the FTSE 100 was last down 0.9% at 7,323.43.
Geopolitical concerns were at the top of the agenda, as they had been all week, with the latest chapter involving more exacerbating comments from US President Donald Trump.
He said on Thursday that his comments earlier in the week threatening "fire and fury", which were widely panned as being unhelpful, may not have been enough.
Investor worries of a trigger-happy Washington or Pyongyang escalating into something more physical led to an ongoing rush to safe haven assets, with the yen surging on the dollar.
On the corporate front, German energy giant Innogy was down 1.42% after it said its customer numbers were growing on Friday, although trading conditions reportedly remained tough.
Telecom Italia was 1.18% softer after being given extra time by authorities in Italy to turn in the paperwork detailing the role its biggest shareholder Vivendi was playing.
Volkswagen was flat after it had reportedly ended talks on an emerging markets merger with India's Tata Motors.
Financial services firm Old Mutual was down 1.94% after confirming details of its plans to list two divisions next year.
Novozymes dropped 3.53% after it saw lower-than-expected growth in the second quarter, it said on Friday, leading it to slash its outlook.
Britain-based retailer Dixons Carphone was sitting at the bottom of the pile, sliding 8.46% after a downgrade from BNP Paribas.