Europe open: All eyes on France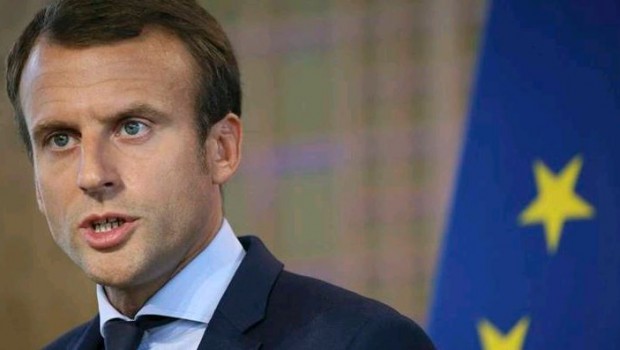 Europe's main equity benchmarks are adding to the previous session's modest bounce ahead of the unveiling of France's labour market reforms and in the wake of a fourth consecutive session of gains overnight on Wall Street.
As of 1002 BST, the benchmark Stoxx 600 was higher by 0.49% or 1.80 points at 372.81, alongside a rise of 0.51% or 60.79 points to 12,063.01 in the German Dax and a 0.45% or 22.87 point advance in the French Cac-40 which took it to 5,080.21.
French prime minister Edouard Philippe was expected to present the Elysee's labour market reform plans to the country's unions and main business organisations at 1100 BST.
Those plans were thought to be critical to hopes of revitalising growth in both the euro area's second largest economy and in helping to cement the drive for economic reforms straight across the single curreny bloc.
In a positive turn of events, perhaps, amid recent sharp drops in French president Macron's popularity ratings, one of the country's main unions, Force Ouvrière (FO), said he did not support calls for a strike against the reforms on 12 September.
It was also seen as unlikely that France's largest union, CFDT, would take part, the BBC reported.
"While European markets managed to post a modest recovery yesterday the rebound was still a pretty mediocre one when set against the declines of the previous day, as some cautious buyers returned to the market, as tensions around North Korea subsided temporarily," commented Michael Hewson, chief market analyst at CMC Markets UK.
Contributing to the improved tone in US stocks, on Wednesday evening US president Donald Trump set out the broad guidelines of his push for tax reforms.
He was expected to meet Republican Congressional leaders on Tuesday to thrash out the details.
Acting as a backdrop, the 'official' Chinese factory sector purchasing managers' index, published on Thursday morning, jumped from 51.4 for July to 51.7 in August (consensus: 51.3). Nevertheless, analysts were wary of putting too much weight on the statistics from Beijing, arguing that equivalent private sector surveys were more accurate.
"We are wary of putting too much faith in the official PMIs given that they have provided false signals in the past," Julian Evans-Pritchard at Capital Economics said.
In parallel, euro area consumer prices edged past consensus forecasts for August, with the year-on-year rate of gains in headline CPI rising from 1.3% in July to 1.5% for August.
Core CPI on the other hand was unchanged at up by 1.2%.
Later in the day, investors would focus on US personal income and spending data for July at 1330 BST and the Chicago PMI for August at 1445 BST.
Carrefour was on the skids after warning that 2017 operating profits might fall short of estimates as it cut its target for sales growth.
German steel maker Salzgitter's boss Heinz Fuhrmann said his compay has filed a protest against duties imposed in the US, Die Welt reported.
Bouygues stuck to its 2017 outlook for improved earnings thanks to better trading at its construction and telecoms arms.