Europe midday: Stocks slip ahead of ECB minutes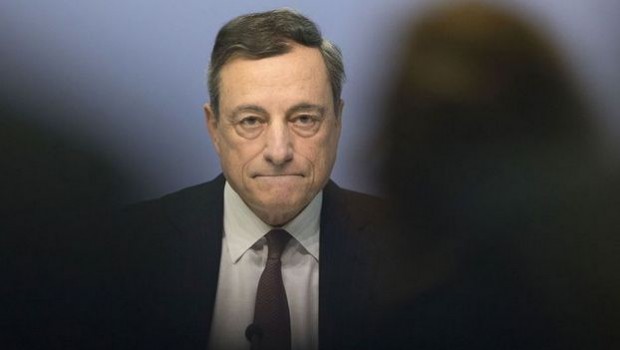 Shares on the Continent were slightly lower as investors assessed the contents of a 'dovish' set of US central bank policy meeting minutes released overnight.
Against that backdrop, as of 1137 BST the benchmark Stoxx 600 was down by 0.13% or 0.50 points at 378.59, alongside losses of 0.10% or 11.87 points for Germany's Dax to 12,252.06 and a 0.15% or 7.79 point retreat in the Cac-40 to 5,168.82.
According to the Fed meeting minutes, "Many participants [...] saw some likelihood that inflation might remain below 2 percent for longer than they currently expected, and several indicated that the risks to the inflation outlook could be tilted to the downside."
The content of the minutes weighed on lenders' shares in particular, sending the Stoxx 600 gauge for the sector down by 0.76% to 184.77.
In parallel, the euro was under pressure, shedding 0.61% to 1.1696 ahead of the release of the minutes of the European Central Bank's own July meeting.
Some analysts had been hoping for clues regarding the possible timing of a small shift in ECB policymakers' guidance for the next step in slowly starting to wind down its asset purchase programme.
Yet an ECB-sources report from the day before indicating that chief Mario Draghi had no intention of signalling a change at the Federal Reserve's Jackson Hole Symposium the following week had quashed those hopes.
On the economic front, euro area consumer prices fell by 0.5% month-on-month in July and were ahead by 1.3% year-on-year, with the latter unchanged from the month before, according to Eurostat.
That was as expected by economists and in-line with a preliminary estimate.
At the 'core' level, CPI rose by 1.2% on the year, also as expected.
In a separate report, Eurostat revealed that the single currency bloc's trade surplus from €19.0bn for May to €22.3bn in June (consensus: €20.5bn) on the heels of a sharp drop in imports.
Meanwhile, in France the unemployment rate declined by a tenth of a percentage point in the second quarter to reach 9.2%, according to INSEE.
Shares in German construction outfit Geberit AG were near the bottom of the pile on the Stoxx 600 after underwhelming investors with its second quarter figures.
Hikma Pharmaceuticals tanked after lowering guidance for its generics business.
Dutch insurer NN Group posted a 26% jump in second quarter profits to reach €404m, following its merger with Delta Lloyd.
Air Berlin was edging higher following a report that it was talking to three aviation firms in order to find a possible buyer for its assets.