Europe midday: Stocks drop as traders take out more protection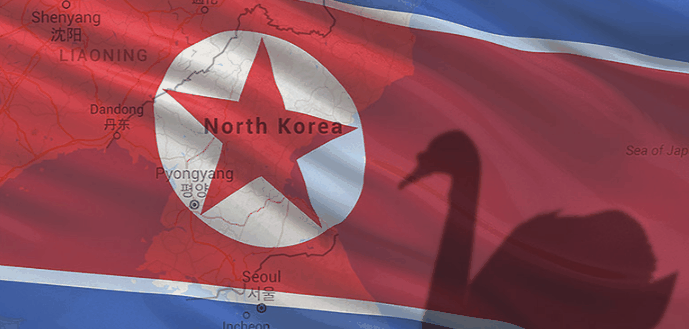 Stocks are near their lows of the session as traders take out protection against the risk of unforeseen events in the Pacific following renewed verbal provocations from Pyongyang overnight.
Overnight, the head of North Korea's Strategic Forces, General Kim Rak Gyom reportedly said when talking of the US president: "Sound dialogue is not possible with such a guy bereft of reason and only absolute force can work on him".
For some observers, recent remarks by Pyongyang are all about attempting to provoke Washington and its allies, as traders attempt to guess what 'end-game', if any, North Korea has in mind.
As of 1150 BST, the benchmark Stoxx 600 was off by 0.54% or 2.04 points to 377.79, alongside a drop of 0.77% or 93.99 points to 12,059.69 for the German Dax while the Cac-40 was slipping 0.42% or 21.66 points and trading at 5,124.04.
In parallel, the VStoxx index, an oft-quoted gauge of euro area stock market volatility, was continuing to climb, rising by 7.41% to 16.13.
Meanwhile, an equivalent gauge for the Footsie was up by 10.70% to 11.86.
For its part, the US dollar/yen currency cross was only marginally down, trading off by 0.24% at 109.79. To take note of, some traders mused that this time around the Japanese currency might be a poor safe haven, given its geographical proximity to the main geopolitical faultines in that region.
Commenting on the previous day's verbal exchange between that Asian country's and US leaders, Oliver Salmon, lead economist at Oxford Economics wrote: "Financial markets reacted with a typical flight to safe-haven response. However, actions speak louder than words, and while we are probably in a new status quo in terms of the relationship between North Korea and the US-led allies, a military conflict remains very unlikely given all parties would stand to lose."
On the economic front, French industrial output sank by 1.1% month-on-month in June (consensus: -0.5%), according to INSEE.
Meanwhile, in corporate news, Altice was reportedly plotting a $185bn bid for the second-largest cable company in the States, Charter Communications.
Galapagos NV leaped higher after reporting that one of its drugs had stopped disease progression in patients suffering from idiopathic pulmonary fibrosis.
Germany's Thyssen Krupp was on the up following the release of stronger-than-expected third quarter orders.
Deutsche Boerse's chief has lost the support of his supervisory board, Sueddeutsche Zeitung supported.