Europe midday: Positive Chinese data buoys sentiment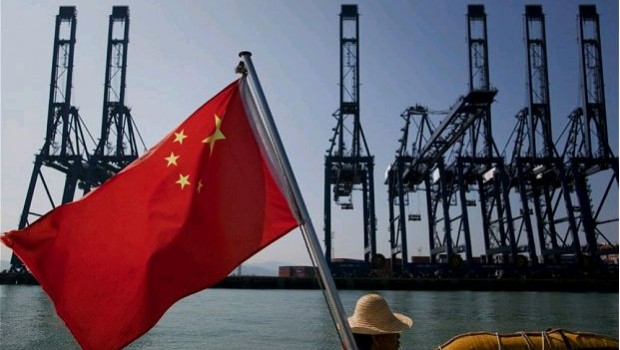 Stocks were trading slightly higher come midday, with sentiment buoyed by stronger-than-expected economic data out of China overnight and following the release of in-line consumer price data for June.
As of 1245 BST, the benchmark Stoxx 600 was higher by 0.17% or 0.68 points at 387.52, with the German Dax off by 0.09% or 10.94 points to 12,620.86 and the Cac-40 higher by 0.15% or 7.90 points to 5,243.22.
The headline rate of Eurozone CPI dipped to 1.3% for June after a reading of 1.4% for May, as expected.
At the 'core' level, which excludes the more volatile food and ebergy components, CPI was up by 0.2% on the month and 1.1% on the year.
Monday's data set the stage for the European Central Bank's policy meeting, on Thursday, at which analysts were hoping for a little more clarity as to the monetary authority's medium-term plans for its asset purchase programme.
Speculation about a possible shift in policy had built-up in markets over the prior few weeks, with some reports having suggested ECB chief Mario Draghi might signal in September that the Council was set to begin tapering its asset purchase porgramme in 2018.
Acting as a backdrop, data from the National Bureau of Statisics revealed that gross domestic product growth in China clocked in at 6.9% year-on-year during the second quarter of 2017, the same as in the prior quarter and contrary to expectations for a small slowdown to 6.8%.
Industrial production and retail sales both sped past forecasts in June too.
Later in the session at 1330 BST, the Federal Reserve bank of New York was scheduled to publish its regional manufacturing sector gauge for July.
Shares in Lufthansa were higher on the back of an upwards target price revision out of Credit Suisse from €18.71 to €24.0.
Stock in Telenor ASA snapped higher after the company posted a smaller than expected quarterly loss and announced a share buyback programme.
Germany's Gea was sharply lower after the food-processing machinery manufacturer lowered its guidance for operating profits in 2017.