Europe midday: German, Italian political risk to the fore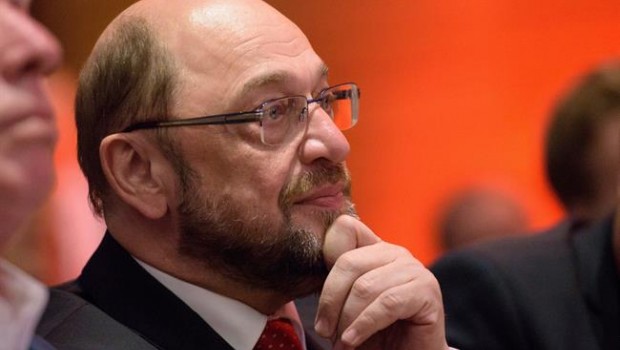 Stocks have come off earlier highs as political risks in Germany and Italy move to the fore.
As of 1213 GMT, the benchmark Stoxx 600 was down by 0.07% or 0.26 points to 386.06, albeit alongside a gain of 0.18% or 23.74 points to 13,022.38 for the German Dax while the FTSE Mibtel was advancing 0.19% or 43.49 points to 22,350.77.
However, earlier in the session the Dax had hit an intra-day high of 13,081.19.
Investors were wating on the results of the German SPD party conference, with members of the centre-left movement set to vote on whether to re-elect their current leader, Martin Schulz, and if they should proceed with talks to form a 'grand coalition' with the CDU/CSU.
A large majority in favour of talks with the CDU and a good result for Schulz would "be a strong signal that a grand coalition is the new base case," said analysts at Citi.
Perhaps, yet as Barclays Research pointed out: "according to a Spiegel Online poll, only 27.9% of SPD voters prefer a Grand Coalition, while 61.6% of CDU voters favour one. While it will be delegates representing party members, rather than voters, who will vote on this proposition, their view will likely be influenced by actual voters."
In Italy on the other hand, two of Prime Minister Matteo Renzi's allies said they would not run in the 2018 elections.
To take note of however, in research sent to clients on 6 December strategists at Citi struck a confident tone, telling clients that "synchronised growth means everything is going up in Europe [in 2018]".
Acting as a backdrop, financial markets in general were in a holding pattern ahead of the monthly US non-farm payrolls report that was set for release the next day.
Factory sector activity in Germany hits speed bump
German industrial production shrank by 1.4% month-on-month in October (consensus: 0.9%), according to the country's Ministry of Finance. Acting as a partial offset, September's 1.6% month-on-month drop was marked up to show a smaller decline of 0.9%.
Manufacturing was the weak link in the chain, with factory output for October down by 2.0% on the month.
Elsewhere, France's surplus in its foreign trade in goods improved from -€4.2bn in September to -€3.3bn for October, according to the French central bank.
Meanwhile, ELSTAT reported that the rate of unemployment in Greece dipped from an upwardly revised 20.7% for August to 20.5% in September. The rate of joblessness in the prior month was originally estimated at 20.6%.
On the corporate side of things, French broker Natixis said it was studying a long-term tie-up with rival Oddo BHF.
Another French Bureau Veritas was also in the headlines after it confirmed 2017 guidance for slighty positive organic growth and improved cash generation, adding that its 2020 Strategic Plan was "well underway and delivering tangible benefits".